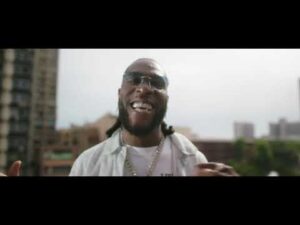 The long awaited video to the remix of the trending single "Jerusalema" is finally here with much spice to the atmosphere.
Master KG enlist the talent of the African giant, Burna Boy while still maintaining the amazing vocal of the soulful singer, Nomcebo Zikode.
The song which have been choreographed by different people around the globe became a viral sensation on Tik Tok.
While more and more peeps are joining the trend, here is a little to compliment the whole scenario.
As directed by KKyle White and Clarence Peters, its definitely one to watch.
Watch and enjoy video below:
Lyrics
O wanitwa mos, O wanitwa mos
Master Master KG
O wanitwa mos
Jerusalema ikhaya lami
Ngilondoloze
Uhambe nami
Zungangishiyi lana
Jerusalema ikhaya lami
Ngilondoloze
Uhambe nami
Zungangishiyi lana
Ndawo yami ayikho lana
Mbuso wami awukho lana
Ngilondoloze
Zuhambe nami
Ndawo yami ayikho lana
Mbuso wami awukho lana
Ngilondoloze
Zuhambe nami
Ngilondoloze ngilondoloze ngilondoloze
Zungangishiyi lana
Ngilondoloze ngilondoloze ngilondoloze
Zungangishiyi lana
Ndawo yami ayikho lana
Mbuso wami awukho lana
Ngilondoloze
Zuhambe nami
Ngilondoloze ngilondoloze ngilondoloze
Zungangishiyi lana
Ngilondoloze ngilondoloze ngilondoloze
Zungangishiyi lana