Mukasa Yasin popularly known as Lil Pazo, is a Ugandan singer, songwriter and record producer known for his kind of music which focuses on Societal issues in Uganda.
Lil Pazo
Lil Pazo Biography Age & Net Worth
Profile Information
Full Name
Mukasa Yasin
Place Of Birth
Kampala, Uganda
Nationality
Ugandan
Occupation
Singer, Songwriter
Net Worth
Not Estimated
Early Life & Background
Lil Pazo was born to Late Sulaiman Ssezobwa and Swabirina Nakakawa.
He grew up in the streets of Bwaise-industrial area-Kampala.
He went to Kayayumbe primary school and Kabingo primary school for his primary education and also attended St Ssebasitiyan-Bethlehem Secondary School before he eventually dropped out.
Career
Lil Pazo who had pass through so many painful things in life, soon found redemption in music.
"Street life is the worst thing in life and I don't second anyone today to take it as his last resort. But anyway, being there for some months taught me a lesson," he said.
"It was after going through a lot of hardships because my elder brother had chased me from home, but it was me who had made a mistake of spending a night in Karaoke somwhere," he explained.
He left his parents in 2007 for a greener pasture in Kampala at the age of 19.
He is well known his inspiring song "Genda Ogule Emotoka" and for his numerous hit singles such as; Senyiga, Olubuto, Ebigezo.
He is also the CEO of Lunabe Music Entertainment.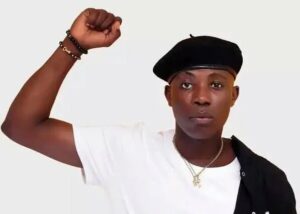 Recognition
Lil Pazo was recognized by the Head of state as ne of the first musicians to donate relief food to the National Task Force.
Songs
Genda Ogule Emotoka
Senyiga
Olubuto
Ebigezo