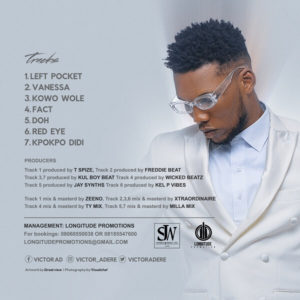 Victor AD – Kpo Kpo Didi Mp3 download. Another cool tempo track for his fans, Victor AD delivers the single "Kpo Kpo Didi" off his newly released 7 tracks EP titled "Red Eye".
"Kpo Kpo Didi" is a lovely tune which boast of catchy lyrics and words from his true life encounters.
What a way to celebrate his 26th birthday with an EP, Kpo Kpo Didi is a song which gives more insight about the talented singer.
Finally, it is 7th track off the EP, whic is mixed and mastered by Milla Mix.
RELATED: Victor AD – Fact
Listen and share your thoughts below:
DOWNLOAD MP3: Victor AD – Kpo Kpo Didi