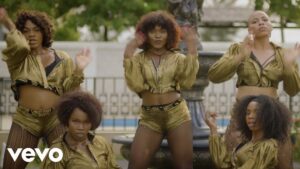 Here is the official music video for Umu Obilgob – Enjoyment out now.
Nigerian singer and songwriters music duo, Umu Obiligbo thrills with the music video to their high-life single titled "Enjoyment".
As produced by The Vibe O, the video is served as a follow up to their recent project "Signature" album.
This track signifies it all, there is certainly time for everything and truly every hard-work deserves enjoyment.
The video showcases the high-life sensation having fun in an all expensive scene with money to spend and beautiful girls on parade.
It is a befitting visual to the lovely melody as directed by Kemz.
Watch and enjoy Umu Obiligbo – Enjoyment video below: