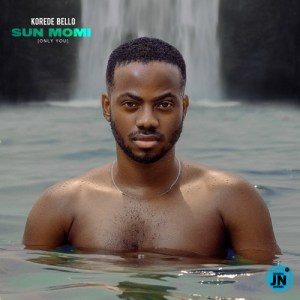 It's a very first after 6 months and a debut for the year, Mavin records super star, Korede Bello returns with a potential hit single titled "Sun Momi".
Korede Bello is out to thrill his music fans once again after a long while away from the music scene.
The new entry "Sun Momi" is a love them single produced by Princetonbeatz.
As usual, Korede's voice is absolutely amazing on the classical sound which is simply perfect for the love season.
It also serve as a follow up to his previous outing in 2019 on "The Way You Are".
With a new look and a new tune, Korede Bello definitely has more in store for every music lovers.
Quotable Lyrics:
"Girl Its only
I wanna see in the morning
You Know It's only you
wey i go buy that diamond for…"
RELATED: [Music] Korede Bello: Joko Ft. Fresh Prince & Miya b
For now, listen to "Sun Momi" and share your opinion below: