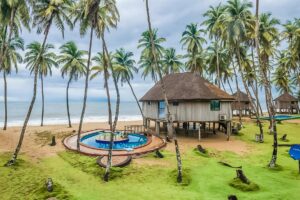 Lagos is one of the most beautiful States in Nigeria with several tourist attractions most especially the Beach which is often used as recreational center.
The Beach is one of the fun to be place among the tourist centers in Lagos which you can relax and take a cool breeze.
Beaches exhibits the rawness of nature with its perfect view of sandy ground and catchy sea looks.
Ever since the Beach came into being, it has always been a top tourist spot for travelers and fun lovers with lots of recreational activities to enjoy from horse riding to ball sports and snookers.
Not to mention the amazing atmosphere of the Beach, there are also lot of foods to enjoy from Suya, small chops to Zobo drink, kunu and Chapman.
Are you looking to enjoy a day off your work or are you searching for a place you can have fun with your partner or probably with friends and families, then search no more as 360dopes brings you the list of beaches you can get around you in Lagos.
Public Beaches in Lagos
Public beaches in Lagos are fun to be place where one is free to relax and enjoy recreational activities.
Here are the list of popular public beaches in Lagos:
Eleko Beach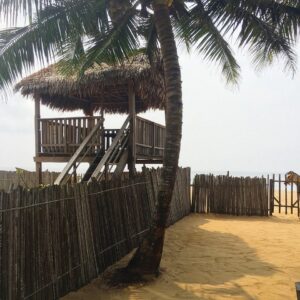 Eleko beach is one of the popular public beach in Lagos which offers private beach features such as bamboo huts.
It has a clean and peaceful environment and less rowdy than other public beaches in Lagos.
It is located close to La Campagne Tropicana in Lekki.
Coconut Beach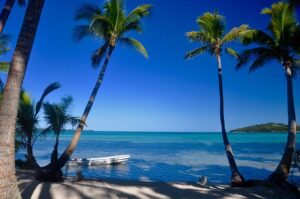 Coconut beach which is often known for its main feature of being surrounded by Coconut trees is a great place to visit as couple or family.
You have no worries with Coconut beach as it is free. A lot is there to enjoy at the beach for your holiday or vacation.
It is located along Lagos-Badagry Expressway.
How To Get To Coconut Beach
To get to Coconut Beach, all you have to do is to get a bus going to Badagry either at Mile 2, Oshodi or Obalende bus stop. From Badagry take a cab to the Coconut beach.
Halemson Beach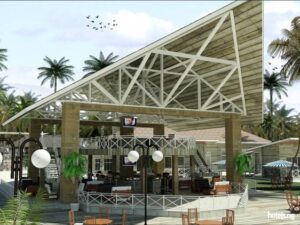 Halemson beach is one of the beaches in Lagos with natural endowments from its beautiful beach island to its exclusive comfort, relaxation and top notch facilities.
It is located in Ikare island Satellite Town Lagos, Nigeria.
Kuramo Beach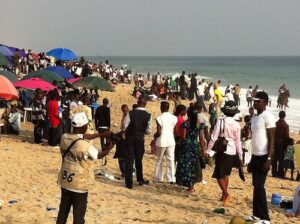 The Kuramo beach is one of the exciting beaches in Lagos known for its sandy feature.
It is located at Adetokunbo Ademola street, Eti-Osa, Lagos.
READ ALSO 👉 Top 10 Transport Companies In Nigeria & Their Locations
👉 Check out 10 cities with the most beautiful women in the world
👉 List Of Popular Text Message Abbreviations & Social Media Jargons You Need To Know
Tarkwa Bay Beach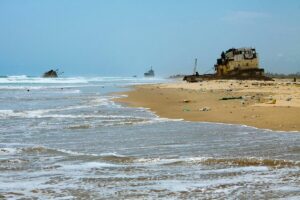 Tarkwa Bay beach which is located near Lagos harbor, is a sheltered beach that welcomes visitors from all part of the country.
The beach is often less noisy unlike other beaches which becomes more groovy these days.
At the beach, you can enjoy a lot of sporting activities from horse riding to volley ball, jet skiing and water skiing.
Private Beaches In Lagos
Do you want to surprise your partner with a romantic outing? Private beaches has what it takes to have a memorable day from its high quality relaxation facilities to its top services delivery.
The downside of a private beach is the huge cost attached to it but the beautiful environment is definitely worth the cost and with its offer of luxurious services you are in for a good treat.
Below are the names of private Beaches in Lagos plus their various addresses.
Atican Beach Resort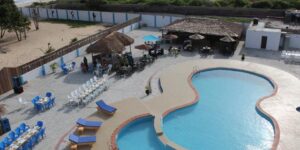 The Atican Beach Resort is one of the private beach with top notch facilities and services. The beach provides for fun in full package and it has restaurants, pubs, lodges and so on.
It is located at Abraham Adesanya estate road, Eti-Osa, Lekki, Lagos.
Kamp Ikare Beach Resort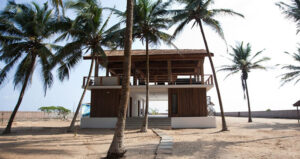 Kamp Ikare Beach Resort is another beautiful private beach with lovely relaxation spot.
It is located on a stretch of Lagos coast nearby Ikare village in Badagry, Lagos.
La Campagne Tropicana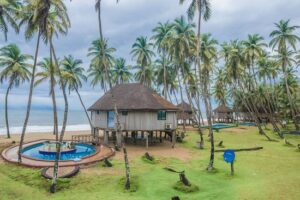 This very hospitable beach has got all the high taste luxurious facilities that will surely blow your mind away. It has an amazing beautiful accommodations and several Nigerian delicacies for you to enjoy.
It is located at Ikegun, Ibeju-Lekki Local Govt. Area off Lekki/Epe Expressway, Lagos, Nigeria.
La Manga Luxury Beach, Ilashe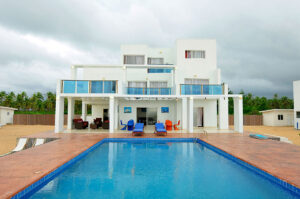 If all you want is a conducive, quite and private environment, then La Manga Luxury Beach is definitely for you.
This beach has an attractive and mouth gaping view of the ocean with stunning scenery and luxurious accommodation.
Aside its well packaged environment for the best vacation and fun, it also has large space area for your events and ceremonies.
It is located along the Atlantic Ocean in Ilashe Island, Lagos, Nigeria.
READ ALSO 👉 20 African Countires Nigerians Can Travel To Without A Visa
👉 Top Cinemas In Nigeria & Their Locations
👉 9 Nigerian Born Football Stars That Never Played For Super Eagles
Inagbe Grand Resort
The Inagbe Grand Resort is one of the private beach with a high taste of elegance and luxury.
It has an amazing view, good customer service and beautiful environment.
Its lodging are top class as it has different rooms for your budget.
It is located at 13, Abimbola Okunlaja Close, off Oladimeji Alao, Lekki Phase 1, Lagos.
Whispering Palms Resort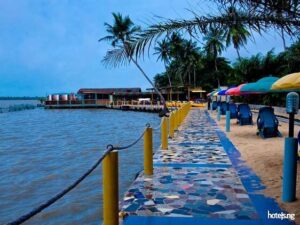 The Whispering Palms Resort is a private beach which has gradually become one of the best and most sought after place for love birds and fun lovers as well in the country.
It is located at Ioro/Ajido town, Badagry, Lagos, 20 minutes drive from the popular Slave Museum in Badagry.
Eko Tourist Beach Resort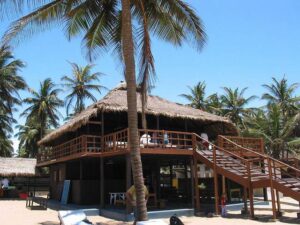 The Eko Tourist Beach Resort which is also called Akodo Beach is a private beach resort with lots of relaxation facilities and recreational facilities for your fullest fun.
It is located at Lekki-Epe Expresswway, Ibeju, Lekki, Akodo, Lagos and it is about 5 minutes drive from Lekki Free Trade Zone and the International Airport, Lekki.
Oniru Private Beach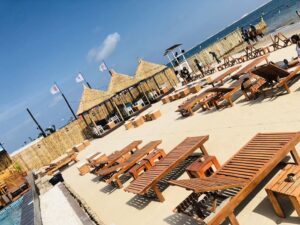 Oniru private Beach is a private Beach in Lagos owned by the Oniru royal family.
It is one of the most beautiful beaches in Lagos with a clean and secured waterfront complimented with a lovely atmosphere and clubs, bars to go along.
It is located at 1 Ligali Ayorinde street, Ozumba Mbadiwe Avenue, Eti-Osa, Lagos, Nigeria.
Elegushi Private Beach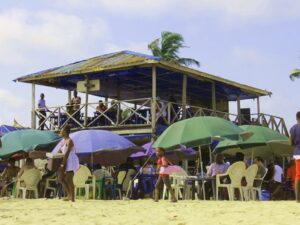 The Elegushi beach is known for it amazing white sandy atmosphere with a lovely relaxation areas and a superb relaxation fun activities.
It is located at Ikate Elegushi, Lekki, Lagos, Nigeria.
Tarzan Private Beach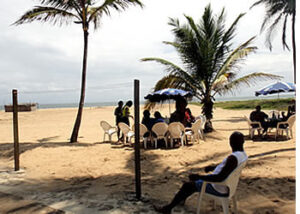 Tarzan private Beach is a privately owned beach in Lagos known for it quiet environment and a perfect location for families for their picnics.
It is located at Plot 6A, beside Oriental Hotel, Victoria Island, Lagos, Nigeria.