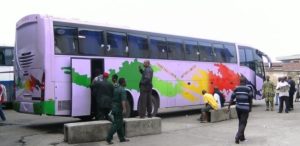 There has been a lot of competition in the transportation sector ever since it became more profitable with every entrepreneur venturing into it.
The sector has evolved over the years as it became more customer-eccentric and value driven.
There are various transportation companies in Nigeria but all varies in terms of quality of service, reliability and Safety.
These transportation companies are there at your service just in case you need to go on a journey.You only need to figure out your requirements and then choose the one that best suits you.
Below are the top 12 transportation companies in Nigeria.
GOD IS GOOD MOTORS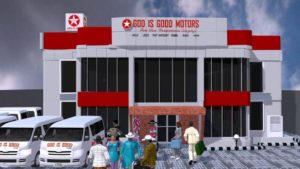 God is good motors is popularly known for its technologically driven services.
It is one of the leading road transportation company ever since it was incorporated in 1998 with its headquarters at 202B Uselu Lagos Road, Benin City Edo State.
The GIGM ultra-modern bus terminal at Jibowu Lagos also sets them apart as being the best bus terminal in the whole of West Africa.
GIGM has lots of awards to its credit such as Most outstanding and Fastest Growing Motor Company for the year 2011 by Nigerian Union of Journalists and the Most innovative Transport Company of the Year (2016) by African Center for Supply Chain.
Here are the list of their terminals and addresses
State Terminal Addresses
Abia Aba Terminal5, Asa Road, former old Nitel Building, Aba
Umuahia Terminal New Central Park, Ohia Enugu-Port Harcourt Express Way, Umuahia State.
Abuja Maraba Terminal Abuja-Keffi Road via nyanya maraba, Abuja
Zuba Terminal Market space 206, Zuba market Madalia-
Zuba Terminal Mobil Filling station along Kaduna Expressway Madalia, Abuja
Lagos Ajah Terminal Near Police Station in Ajiwe Ajah
Visit https://gigm.com if your need more information
CROSS COUNTRY TRANSPORT LTD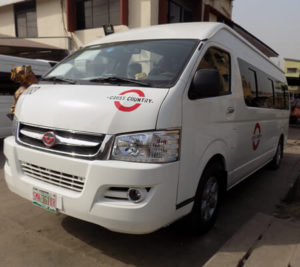 Cross country are known for their transportation of goods and passengers across the various Geo-political zones of Nigeria.
It was incorporated in May 2001 and had since boast of courier, haulage, hiring and rental services at affordable prices with a vision to transform the transportation industry in Nigeria.
Cross Country Transport Ltd also has some awards to its name such as; Best transporter in Nigeria by Chartered Institute of Transport, National Bus Operator of the year, Best Travel Portal at Voyage Awards 2018.
In fact Cross Country has been known to be closer to the Youth Corpers, having terminals in all NYSC camps acroos the country.
It has its head office at 345, Muritala Mohammed Way, Yaba, Lagos.
CROSS COUNTRY TRANSPORT LTD TERMINALS AND ADDRESSES
STATE LOCATION AND ADDRESS
Abia 345, Eni Njoku Road, Ohafia
Crosss River 50, Liverpool Road, Eket
1, Border Road, Ikom
Delta 89, Dennis Osadebe Way, Asaba
Abuja Dan Sleiman Crescent, Utako
CROSS COUNTRY TRANSPORT NYSC CAMPS LOCATIONS
STATE CAMP ADDRESS
Abia NYSC Permanent Orientation Camps
Umuna Bende L.G.A
Umuahia Umuahia Terminal
New Centarl Park, Ohia Enugu-Port Harcourt Express Way, Umuahia, Abia State
Akwa Ibom NYSC Permanent Camps
Former Technical College Ikotitie Udung, Nsit Atai L.G.A
For more information, kindly visit http://www.crosscountry.ng
YOUNG SHALL GROW TRANSPORT (YSG)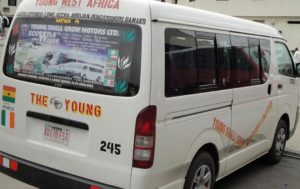 Young Shall Grow Transport is one of the oldest transport companies in Nigeria having being incorporated in 1972.
YSG is known for offering Charter, regular transport, Cargo and West African coast services.
Its head office is located in Old Ojo Road, Maza-Maza, Lagos, Nigeria.
Here are their terminals below:
YOUNG SHALL GROW MOTORS TERMINALS & CONTACTS
TERMINAL NAME ADDRESS STATE
Lagos-Ajah Epe Road, Ajiweh Ajah Lagos
Benue-Boko Benue Benue
Oyo-Ibadan Iwo Road, Oyo Oyo
Togo-Lome Lome Togo
Sokoto-Sokoto Sokoto Sokoto
For more info about YSG transport, visit http://www.ysgtransport.com.ng
CHISCO TRANSPORT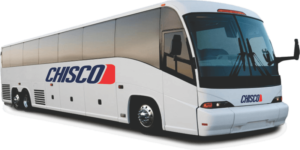 Chisco transport was established in 1981 with a vision to be the preferred quality-driven supply chain organization from the African continent with a global presence.
It provides end-to-end transportation and logistics services.
It has its head office at 104, Funsho Williams Avenue, Iponri Surulere, Lagos.
CHISCO TRANSPORT TERMINALS
STATE LOCATION AND ADDRESS
Abia 30/32. Milverton Avenue, Aba
Abia state
Accra, Ghana (Former Kingdome Transport Complex)
Opp Neoplan Station Circle, Accra Ghana
Anambra Eko Market Square Amichi
Anambra State
Alaba 26, Ojo-igbede Road, by Chemist Bus/stop, Alaba
Int'l Market, Ojo-Alaba
Enugu 13, Market Road, Ogbete Enugu State
For more information, visit https://chiscotransport.com.ng
PEACE MASS TRANSIT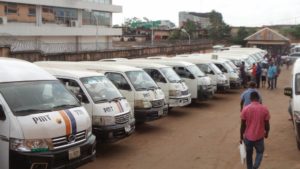 Peace mass transit is one of the popular transport company in Nigeria founded in 1995.
It has a wide range of vehicle brands including Foton buses and Toyota Hummer buses. It also provides courier services.
Peace Mass Transit head office is located at 4, Okpara Avenue, Enugu.
PEACE MASS TRANSIT TERMINAL LOCATIONS AND ADDRESSES
TERMINALS LOCATION AND ADDRESS
ABIA No 13/14 Asa Road, Aba, Abia
Kuje, Abuja Gwagwalada Road, Near Secretariat Junction, Kuje, Abuja
Afikpo, Ebonyi No 7 Ngodo Road, Amangballa, Afikpo-north, Afikpo, Ebonyi
Zuba, Abuja Near Fruit Market, Zuba, Abuja
Akure, Ondo Ife-Ibadan Expressway Road Block, Along Efe Road Opposite Swan Hotdel, Akure, Ondo
Ebonyi No 25a, Afikpo Road, Abakaliki, Ebonyi
Bwarri, Abuja 9 Shagari Road, Opposite Market, Bwarri, Abuja
ABC TRANSPORT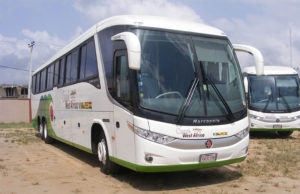 ABC Transport was established in 1993 and had since been known fo its excellent service delivery.
Capital Alliance Private Equity (CAPE) acquired 30 percent of ABC Transport in March 2003, positioning it for greater delivery.
Its Corporate office is located in Amuwo-Odofin, Plot 79, Oba Kayode Akinyemi way by Festac Bypass.
Its office headquarters is located in KM 5 MCC Uratta Road Owerri, Imo State.
ABC Transport had recieved the Best Industry Awards 2015 – CITL Pioneer Luxury Bus Operator on the International (West Coach, Africa) Route.
If will also interest you to know that ABC Transport gives a rebate for every ticket, applicable only to students.
STATE ADDRESS
Aba 2, Ikot Ekpene Road, Aba
Abuja 35, Ekukinam street, Utako District
Kubwa Bashkam Plaza 227, Kubwa
Accra A 75, Nsawam Road R5 Bust Stop Greater Accra
Benin INE oil Ltd Off Km* Benin-Lagos
Expressway Eubounore Village, Benin, Edo
G.U.O TRANSPORT COMPANY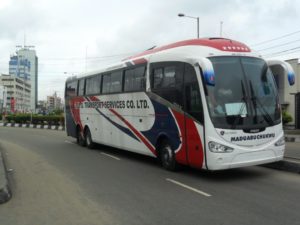 G.U.O was established in 1980 with a vision tobe recognized among customers as a representation of excellence in the transportation industry through integration of best practices with a focus on customer satisfaction.
G.U.O is known to serve more than 200 destinations across Nigeria and West Africa.
STATE LOCATION AND ADDRESS
Accra, Ghana Abossey-Okia Mortuary Road
(Opp . 2nd Total Filling Station), by Kaneshi R/About, Ghana
Aba 25, Milverton Avenue, Aba
Agege 3, Agunbiade Oke-koto Street, Agege, Lagos.
Ajah KM 22, Epe – Expressway, Abraham Adesanya Est,Junction, Ajah, Lagos
Abakaliki 15, Afikpo Road, Abakaliki
Asaba Asaba – Onitsha Expressway by Head – Bridge, Asaba, Delta State.
For more information, visit https://guotransport.com
BONNY WAY MOTORS
Bonny Way Motors was established in 1998 with head office at 92 Bale Street, Orile Iganmu.
It's known to provide high quality transport services with a vision to be a world class transport compnay in the country.
Bonny Way Motors provides Inter State and Inter City transportation, Haulage, Courier services and so on.
STATE LOCATION AND ADDRESS
Lagos 21, Otto Causeway, opposite Leventis Building, Otto Bus-Stop, Oyingbo
Jos Office 13, Zaria By-Pass, Jos
Kaduna Office Mando Park, Kaduna
Kano Office New Road, General Park, Sabogeri
For more information, visit https://bonnywaymotors.com
G. Agofure Motors (GAM)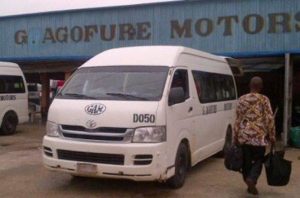 G. Agofure Motord is one of the transport company with broad networks in most cities in Nigeria.
They boast of experienced drivers and have high quality buses.
It has its head office at 158 P.t.i Road Effurun, Deco Road, Warri, Nigeria.
EFOSA EXPRESS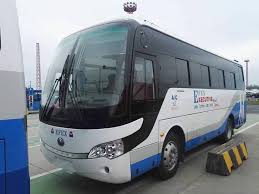 Efosa Express also known as Efex, has been delivering transport services to Nigerians since the 1980's.
It's known to be the pioneer of the use of executive air-conditioned mini buses in Nigeria.
Efex has all the premium services for thos corporate travler who wants maximum comfort.
EFOSA EXPRESS/ EFEX TERMINALS
STATE ADDRESS
Lagos YABA: 77/79, Murtala Muhammed Way, Beside
OANDO Filling Station, Yaba, Lagos
Asaba Ibusa Rd, Koka Junction, Benin-Asaba
Expressway, Benin-Asaba Express Way,
between NNPC and Tonino Fillng Stations
Asaba.
Ojodu Berger Ojodu Berger bus stop, Customer Care/Bus
Ojota 430, Ikorodu Road, beside Total Filling station,
Ojota, Lagos.
Iyana Ipaja 174, Lagos – Abeokuta Road, Iyana Ipaja bus
stop.
Benin 96, Uselu-Lagos Rd. Benin City.
4, Urubi street, Iyaro Benin City. Ramat Park,
Ikpoba Hill Benin City.
Accra, Ghana Ring Road (Opposite Paloma Hotel) Accra
V434/3, Liberty Link Road, near Roxy Cinema,
Adabraka Accra.
IYARE MOTORS
Iyare Motors is known to provide inter cty and inter state transport services, Courier services, Franchise, partnership and consultancy services.
STATE ADDRESS
Benin 25, Urubi Street
Lagos 51, Ikorodu road,
Fadeyi, Lagos Mainland.