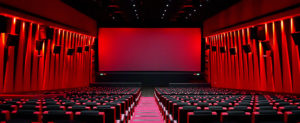 Do you intend to have fun with friends or probably looking for a place to relax with your family, then the Cinemas is the right place for you.
Gone are those days fun is limited to only partying or going to clubs, these days you could just be on a spot chilling with your pop corn and drinks watching your favorite movie as a way to calm nerves.
In case you don't know what a Cinemas is, Cinemas are film houses fitted with large screens where people can just visit to enjoy their favorite movie for a token fee.
Lucky you, one of the things Nigeria has got you covered for in terms of entertainment, is the cinemas. We have got a lot of them in the country as it's fast becoming one of the best hangout for friends and families.
So, are you ready for a movie treat or fun at the fullest, the Cinemas is the one stop place you probably need to visit.
To assist you further in having a nice time out, listed below are the top cinemas in Nigeria.
SILVERBIRD CINEMAS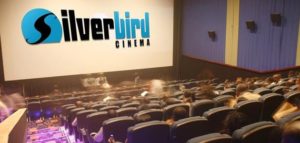 Here comes the leading cinema in Nigeria known for its credibility of showing the latest movies and upcoming ones spanning across various genres.
Silverbird Cinemas is a subsidiary of the Silverbird Group owned by Senator Ben Murray Bruce and was launched in 2004.
Silverbird cinemas has become a household name ever since it came into being with its high standard and quality customer service.
It has been known to be a popular hangout for most Lagosians who simply love to have fun.
The Silverbird cinemas is also the first multiplex (12 multiplex) in West Africa. Its also the cinema to be located in two countries in West Africa.
Silverbird Cinemas is one of the largest cinema in West Africa with 9 locations in 5 States.
Silverbird Cinemas Locations
Silverbird Galleria Lagos – Located at 133 Ahmadu Bello Way, Lagos, Nigeria.
Silverbird Cinemas, Festival Mall, Festac – Festival Mall (Golden Tulip Hotel Compound) Amuwo Odofin.
Silverbird Cinemas, Ikeja City Mall – Ikeja City Mall: 174/194, Obafemi Awolowo Way, Alausa, Ikeja, Lagos State.
Silverbird Cinemas, Jabi Lake Mall Abuja – 1265A Bala Sokoto Way, Jabi district, Cadastral Zone BO4, Abuja.
Silverbird Cinemas, SEC Abuja – Plot 1161, Memorial Drive, By Musa Yar'adua Center, Central Business District, F.C.T, Abuja.
Silverbird Cinemas Uyo, Akwa Ibom State – Silverbird Cinemas, Ibom Tropicana Entertainment Centre, Uyo, Akwa Ibom State.
SILVERBIRD CINEMAS GHANA
ACCRA MALL
Address: First Floor, Shop 39 Accra Mall, Tetteh Quashie Interchange, Ghana.
WEST HILLS
Address: Silverbird Cinemas, Weija Old barrier Kasoa Road. C/o CT 5976 Cantonments, Accra, Ghana.
SILVERBIRD TM CINEMA LIBERIA
Address: Silverbird-TM Cinema Third floor TM-Mall, UN Drive Mamba point & Newport Street, Monrovia Liberia.
2. OZONE CINEMA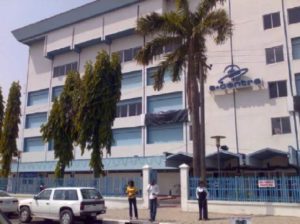 Ozone Cinema was established in 2008 to bring about entertainment and full movie experience closer to the people in Yaba area.
It is known for his popularity among people living in Lagos.
It's also a go-to spot for students for its affordability.
The Ozone cinema has been known for its conducive environment and impressive brand experience with its increasing audience. It has 6 screens and can accommodate as much as 931 people.
Not to mention the pop corn, drinks and snacks, you have got to enjoy a delicious experience while watching your movies.
Address: E-Center, 1-11 Commercial Avenue, Sabo, Yaba, Lagos.
3. THE FILMHOUSE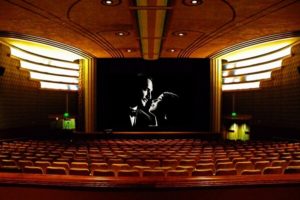 The Filmhouse cinemas comes on the list of top cinemas in Nigeria.
It is a film exhibition company established in 2012 with 10 cinemas located across the country.
The filmhouse cinemas is a perfect place to catch up with the latest movies while hanging out with friends and families. Every branch has fun and relxation sections which include games arcade, ice cream cafe, food concession, toys shop, kid's club and so on.
FILM HOUSE CINEMAS LOCATIONS NATIONWIDE
FILMHOUSE CINEMAS LEISURE MALL, SURULERE
Address: Leisure Mall, Adeniran Ogunsanya Street, Surulere, Lagos.
FILMHOUSE IMAX CINEMA LEKKI
Address: The Rock Drive off Bisola Durosinmi Etti Drive Lekki Phase 1
FILMHOUSE CINEMAS AKURE
Address: Igbatoro road by Oda roundabout, Akure
FILMHOUSE CINEMAS HERITAGE MALL, DUGBE, IBADAN
Address: Heritage Mall, Cocoa road, Dugbe, Ibadan.
FILMHOUSE CINEMA VENTURA MALL, SAMONDA, IBADAN
Address: Ventura Mall, along sango UI road, Samonda, Ibadan.
FILMHOUSE CINEMAS PORT HARCOURT MALL
Address: Port Harcourt Mall (Spar) 1 Azikwe Road Port Harcourt
FILMHOUSE CINEMAS KANO
Address: Ado Bayero Mall, Zoo Road, Kano State
FILMHOUSE CINEMAS BENIN
Address: Precious Palm Royal Benin City.
4. GENESIS DELUXE CINEMAS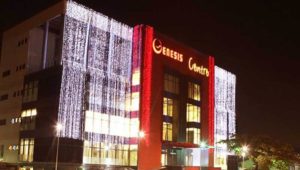 A cinema with a shopping mall, Genesis Deluxe Cinemas is a perfect place for hangouts.
GDC is one of Nigeria's leading cinema operators and developers of multiplex cinemas in Nigeria.
GDC, Lagos was the first cinema in West Africa to show a 3D movie titled 'Green Hornet'.
The Genesis Deluxe Cinema boasts of 9 cinemas across the country with over 30 screens and over 5000 seats while serving you the latest box office movies along with Nollywood blockbusters.
GENESIS CINEMAS LOCATIONS ACROSS THE COUNTRY
GENESIS DELUXE CINEMA PALMS MALL LEKKI
Address: Palms Shopping Mall, Lekki – Epe, Maroko, Lagos.
GENESIS CINEMA NOVARE MALL AJAH
Located in: Eti-Osa, Sangotedo
Address: Off Lekki-Epe Expressway, Ajah, Lagos.
GENESIS CINEMA MARYLAND
Located in: Maryland Mall Anthony Lagos
Address: Maryland Mall Anthony Lagos, Ikorodu Rd, Anthony, Lagos.
GENESIS CINEMA PORT HARCOURT
Address: Phase 2, Genesis Center, 39 Tombia St, GRA 500272, Port Harcourt.
GENESIS CINEMA DELTA MALL WARRI
Address: Effurun Roundabout, Tori, Warri
GENESIS DELUXE CINEMA CEDDI PLAZA, ABUJA
Address: 264 Tafawa Balewa Way, Central Business District.
GENESIS DELUXE CINEMAS OWERRI MALL
Address: 3 Egbu Road Owerri, Owerri.
GENESIS CINEMA ASABA
Asaba Mall, Asaba Delta State.
GENESIS CINEMA GATEWAY MALL, ABUJA
Address: Gateway Mall, Lugbe Abuja.
5. VIVA CINEMAS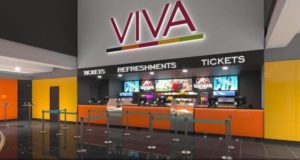 Viva Cinemas was established in 1990 and owned by the Persians Group.
It was launched into the Nigerian market in 2015 in Ilorin.
Viva Cinemas currently has locations in 4 state in the country which include, Ibadan, Ota (Ogun state), Ilorin (Kwara State) and Ibadan (Oyo state).
VIVA CINEMAS LOCATIONS IN THE COUNTRY
VIVA CINEMA ILORIN
Address: The Palms Shopping Mall, Fate Road Ilorin, Kwara state.
VIVA CINEMA IBADAN
Address: The Palms Shopping Mall, Ring Road, Ibadan.
VIVA CINEMA OTA
Address: The Palms Mall, Ota, Ogun State
VIVA CINEMA ENUGU
Address: The Palms Polo-Park mall, Enugu.
6. CARTEGE CINEMAS ASABA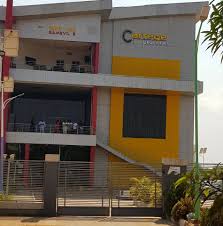 Cartege Cinemas Asaba has got you covered for your entertainment with high standard. It is not only for you to be entertained, its also a nice place for relaxation with its cool environment.
Address: Cartege Cinema Plot 7, Phase IV, Opp, House of Assembly, Okpanam Roads, GRA, Phase 1 Asaba, Nigeria.
7. IMAX FILMHOUSE CINEMA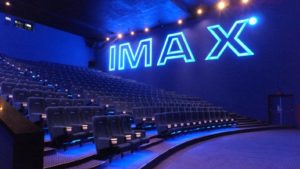 Imax filmhouse cinema is one of the cinema that gets to give you a mind-blowing experience.
It boast of the highest resolution ever seen in a Nigeria cinema along with its hospitality and serene environment.
Other cinemas include:
8. 5D CINEMA 9JA
Address: G.RA 2, Port Harcourt, Rivers, Nigeria
9. NU METRO CINEMA AND MEDIA STORE
Nu Metro Cinema and Media Store may not be that popular but i can assure you its got a high service quality.
Address: Central Abuja, Nigeria.
10. GROUND ZERO CINEMA
Ground Zero Cinema opens mostly at night with the best clubbing experience at hand. it offers movie lovers a memorable viewing pleasure.
11. NOLLYWOOD CINEMAS
Nollywood Cinemas has got your back for the average Nigerian cinema experience. It brings high quality movies to viewers with a promise to come back for more.
12. PEN CINEMAS
Address: Oba Akran Avenue, Ikej, Lagos Mainland.