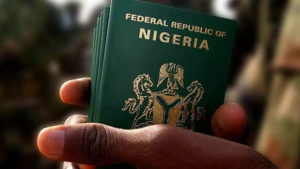 Getting a visa in Nigeria has been a major concern for people living in the country when it comes to the stress and hassle that comes with it.
According to Passport index, Nigeria has been ranked 83rd on the global passport power ranking list in 2019.
This is based on the reason that it guarantees visa-free access into only 23 countries and you can also visit a total of 24 counties that grant visas on arrival.
However, some visa-free countries have a stipulated period of time that you can stay without a visa.
Here, we have compiled a list of African countries Nigerians can visit without a visa.
Burkina Faso
Burkina Faso is located in the West African sub-region and it is known for its art and cultural performances. Its one of the country that lets you in from Nigeria as far as you have a return ticket.
Cameroon
Cameroon is another country Nigerians need no visa to visit. In addition, Language shouldn't be a barrier as they speak both English and French. We also have both Christians and Muslims in the country.
READ ALSO: Top 10 Transport Companies In Nigeria And Their Locations
Chad
Chad which is known for its tourist attractions also allow you to visit without a visa. You have the opportunity to stay in the country for up to three months.
Cote d'Ivoire
Nigerians have the opportunity to get to see the beauty of Ivory Coast without a visa. The country has many lakes and Lagoons not excluding its beautiful hills and mountains.
Benin Republic
This should have come on top of the list as it shares border with Nigeria.
Nigerians do not need to have a Visa to visit Benin Republic as it is part of the Economic Community of West African States.
As a Nigerian, you get the chance to visit the country either for business purpose or for its tourist attractions.
READ ALSO: Top 100 Universities In Nigeria & Their Rankings Globally
Other countries you can visit without a visa include:
Gambia
Ghana
Guinea
Uganda
Liberia
Niger republic
Mali
Sierra Leone
Sudan
Mauritania (Visa on arrival)
Madagascar (Visa on arrival for 90 days)
Kenya (visa on arrival for 90 days)
Mozambuque (visa free for 90 days)
Somalia (visa on arrival)
Tanzania (Visa on arrival)
Uganda (visa on arrival)