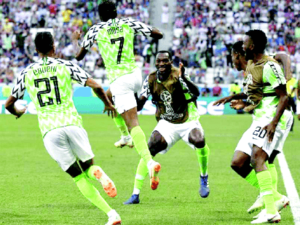 Nigeria is a country that is blessed with so much talented footballers. It has a lot of football stars abroad who never played for the national team.
Some of these football stars never played for the Super Eagles due to one issue or the other.
While some is for the lack of opportunity, others are for dual nationalities and personal decision.
Below are the list of 9 talented Nigerian footballers who never played for Nigeria:
David Alaba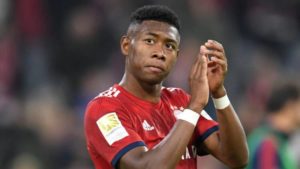 Born David Olatukunbo Alaba on June 24, 1992, in Vienna, is an Austrian professional footballer who plays for the German club side, Bayern Munich and the Austria national team.
He is a talented player with multitude of roles such as central midfield and central defence.
Alaba holds Austria's record as the youngest player to play for their senior national team, debuting for them in 2009 at the age of 17.
2. Gabriel Agbonlahor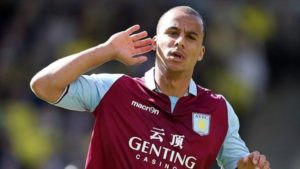 Born Gabriel Imuetinyan Agbonlahor on October 13, 1986 in Birmingham, England, is an English former professional footballer who played as a striker for the English club side, Aston Villa.
Agbonlahor is one of the four children born to a Nigerian father and a Scottish mother. His parents separated while he was at a very young age. He had lived with his father without any contact with his mother for 20 years.
On his 23rd birthday, his mother made a public appeal to him to become part of his life once more.
He had played for Watford, Sheffield wednesday and the England U21 team.
3. Nedum Onuoah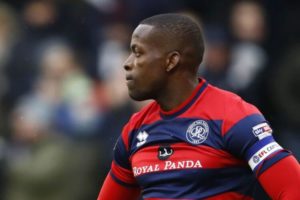 Born Chinedum "Nedum" Onuoha on November 12, 1986, is an English professional footballer who plays as a defender for Real Saltr Lake.
Onuoah was born in Warri, Delta state, Nigeria but raised in Manchester, England.
Onuoha who is typically a centre back, can also play at right back or left back.
He was called up by Nigeria in March 2007, but had announced that he would like to play for England at full international level.
4. Ross Barkley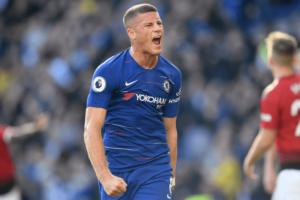 Born Ross Barkley on December 5, 1993, is an English professional footballer who plays as an attacking midfielder for the English club side Chelsea and England national team.
Barkley who is of Nigerian descent, was raised in Liverpool.
His paternal granddad was Nigerian and that qualified him to play for both England and Nigeria.
However, Barkley selected England and has played for the U-17, U-19, U-20, U-21 and the senior team.
For the club side, Barkley started his career at Everton in 2008. After loan spells at Sheffield Wednesday and Leeds United, he became a regular in their team. making 179 appearances with 27 goals for Everton. He signed for Chelsea in January 2018.
5. Emmanuel Adebayor
Born Sheyi Emmanuel Adebayor on February 26, 1984, is a Togolese footballer who plays as a striker for Turkish club Istanbul Basaksebir.
Adebayor had played top clubs in England such as Arsenal, Manchester City, Tottenham Hotspur and Crystal Palace. He had also played for the likes of Real Madrid, Metz and Monaco.
Emmanuel Adebayor was voted African Footballer of The Year for 2008 while playing at Arsenal.
He is married with a daughter named Kendra and he is the uncle of Georgia Revolution FC midfielder Alex Harlley.
6. Patrick Olukayode Owomoyela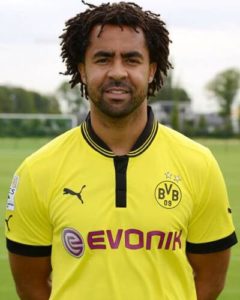 Born Patrick Olaiya Olukayode Owomoyela on November 5, 1979 is a German footballer who played as a defender or midfielder.
Owomoyela was born to a Nigerian father and a German mother.
He had played for clubs such as SV Werder Bremen, Borussia Dortmund and Harmburger SV II.
Prior to his football career, he was basketball player who played in the German regional league.
Owomoyela has since retired into sports broadcasting.
7. Aneglo Ogbonna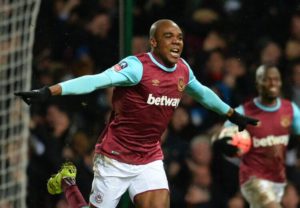 Angelo Ogbonna was born Obinze Angelo Ogbonna on May 23, 1988.
Ogbonna is an Italian professional footballer who plays as a centre back for English club side, West Ham United and the Italy national team.
Ogbonna was born to Nigerian parents who emigrated to Italy from Nigeria in 1983.
8. Dennis Aogo
Dennis Aogo is a German professional footballer who plays as left back and keft wing back for VfB Stuttgart.
Aogo was born on January 14, 1987 in Karlsruhe, West Germany.
He was born to a Nigerian father and German mother and grew up in Oberruet, a surburb in the South-west of Karlsruhe.
Dennis was once called up for the Nigerian national team but turned the invitation down.
9. Stefano Okaka Chuka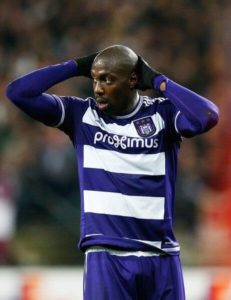 Stefano Okaka Chuka is an Italian footballer who plays as forward for the Englsih club side, Watford.
He has a twin sister, Stefania Okaka, a volleyball player.
Stefano Okaka is currently on loand from Watford at Udinese.
He was born in Castiglione del Lago, Umbria, Italy to Nigerian parents whom later obtained Italian citizenship.
Stefano Okaka had played for clubs such as Roma, Parma, Sampdoria and Anderlecht.