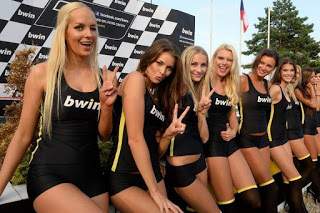 There are a lot of beautiful women around the world, so irrrespective of your taste, there should be one in a city out there that caters for your type of beauty.

They say beauty is in the eyes of the beholder but here most beholders will be in agreement that these ten cities have one of the most beautiful women in the world
We bring up these ctites based on their large volume of beautiful women.
1. Prague, Czech Republic
Prague is one of the cities which boast of beautiful women around the world. Is it the attractive blondes or those cuties putting on short skirts and dancing on tabletops at a riverside night club.
2. Milan, Italy
The Italian city is filled with stunning models across the streets. You will also find charming models, chick fashionistas and fashion industry talents which flock around the city.
3. Luanda, Angola
Angola is one of the African countries with a black Miss Univere winnner with eye popping ladies with a well structured figure.
Leading the way are models like Sharam Diniz, one of the Victoria's Secret angels, Luanda comprises of trendy bars where beauties will like to hang out and mingle. So if you have anytime to pay visit to the state capital, you will definitely find some gorgeous African women.
4. Tel Aviv, Israel
Tel Aviv is definitely a city in Israel where you will get to see green-eyed beauties with dark complexion.
In as much you can find a lot of beautiful ladies around the city, they can easily kick your ass if you dare step over your boundary.
5. Caraca, Venezuela
Ladies of Venezuela are not only beautiful but extremely lively and outgoing especially those of Caracas.
Even if you don't believe there are beauitful ladies in there, you will agree that the Venezuelans always get to the final of any beauty contest.
6. New York City, United States
I know you won't be surprised if you get to see New york city on the list as it boasts of lots of charming girls with beautiful skin.
The city is filled with many women, smart and sophisticated in different shapes and sizes.
7. Montreal, Canada
Montreal hosts a vigorous night life and its women's beauty can even compete with the beauty of the city itself.
This city keeps ranking when it comes to beautiful women which is a plus to its fantastic fashion scene.
8. Hong Kong, China
Even though its women may not be that outstanding in lookinh, fashion sense of other cities can't be compared for that one of Hong Kong.
Everyone belived that Hong Kong is more glamorous than Paris. Asian women are also believed to be more materialistic as they tend to value men's background, job and their salary.
9. Kiev, Ukraine
Whe it comes to beautiful women, Kiev is one of the city in Ukraine which is known for gorgeous women.
Kiev is not only known to be capital of Ukraine but recognised for its host of unparallele beauty.
10. Rio De Janeiro, Brazil
Rio de Janeiro is well known for its etravagant carnivals, beaches and its beach bums and certainly those beach bums are some of the sweetest, voluptous and most friendly women on the planet.
Apart from their curvy big bums, the Brazilians are always known to be extremely beautiful with exceptional talent.