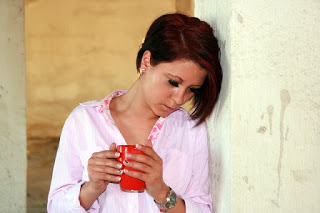 Everyone do have the mindset that ladies generally can tell a guy anything especially when they fall in love.

They still believe that sometimes love could be blind and in turn intoxicates you to pour out your mind or even say what you won't dare say on a normal circumstances.
While this general believe might be true, the fact still remains that even if a girl is in love with you, she still have some inner-most secrets, hidden fears that she will never let out.
If you are still wondering if ladies do keep secrets, yes they do also keep some certain things to themselves too.
Below are the hints to what ladies do not want you to know:
1. Ladies likes to be chased
Every lady always want a guy to put all his efforts to gain her attention. Even if a girl likes you, she will never say it out not to talk of even telling you as she apparently does not want to look so cheap.
She prefer the guy to also show some personal interest in her and be able to approach her like a real man at the same time. Ladies likes to be explored, they want guys to value what they have when they eventually get what they want.
2. She probably has that best friend she tells everything
There is always a probability that your partner has a best friend she do tell everything even up to the extent of discussing with her best friend the things that happen between both of you that are meant to be a secret.
Never take this personal as this is usually common among ladies. They have that best friend they are compatible with and be able to share their personal experiences together.
In fact this is a major characteristics common with women. Ladies are well known for gossips but they themselves call it gist.
3. She already know everything about your exes
Ladies generally are good at digging out the original source of something.
They have probably googled things about your past relationships to know where they stand with you.
Ladies usually tend to to be so curious, they want to know absolutely everything around them.
Moreover, a lady that claims to love you will want to know more things about you.
4. She do think about her ex-boyfriend once in a while and even compares them to you
If a lady had a boyfriend before she met you, you should know sh still think about her ex-boyfriend once in a while and she do even compare the ex-boyfriend with you in terms so many things like physical appearance, the care , the spending and so on.
5. She probably do check out your butt everytime you move an inch away from the room
I know so many guys will find this funny. You are thinking right now that how can a lady be looking at a guy's butt. Yes, it is absolutely true.According to research, i found out that most women likes guys with appealing butts they can easily grab.
In as much that guys loves girls with big butts, girls also likes guys with big and soft butts too. It usually turn them on sometimes. So as a guy you need to actually build a butt that can be so appealing to a lady by doing some minor exercises and eating well.
6. Ladies love bad guys even more than the nice guys
Ladies do like the nice guys but most times they often preferred to be with the bad guys who can explore their body so well and turn them on.
Ladies want guys that could be able to predict their needs and be able to satisfy them back to back.
7. She always her man to talk dirty once in a while
No lady likes to be bored, they want all the whole spark from gist to talking dirty with them, simply put it this way that they love to flirt. Every lady desire a man that can turn her on with those sweet words.
8. Ladies like compliments
Even a very confident lady still expect guys to compliment her looks and gorgeous figure. Ladies do like compliments, who knows may be it makes them feel good and more confident as well.
9. A lady will never reveal to you how many men she has slept with even if she is in love with you
Ladies geenerally don't like to expose their inner-most secrets. They will never tell you the number of men they have slept with even when they are in love with you. They don't want you to see them like a kind of a bitch that sleeps with every man out there.
Hoever, ladies like to be on a safer side. They love to be appreciated and never want to appear so cheap so that you can give them their maximum respect.