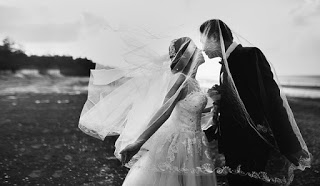 In some countries early marriage marriage is been considered as a normal thing, while in some countries early marriage is been considered as a taboo.

There are so many reasons why early marriage is so popular nowadays, one of which is as a result of parents not being able to shoulder responsibility of their child thereby pushing them out for early marriage.
Another reason for early marriage on the part of the parent is as a result for their love for financial benefit.
In as much as parents are only after their own selfish interest, they should also consider the negative side of pushing out their children so early for marriage.
Meanwhile the following are the adverse effects of early marriage:
1. Denial of education and personal room for development
When parents give their daughter hand in marriage at an early age, their education become totally paralysed and also denies the child the room for personal development.
Early marriage usually provide an avenue for marital issues to overshadow educational issues as the child will now see education as less important.
2. Violence
When a child marry an an early age, it exposes her to domestic violence as she is been forced to highly submissive to the man.
Domestic violence should be avoided in the society as women should be given adequate education for them to know their right from wrong.
3. Cutting down on the fun of teenage life
Early marriage reduces the chances to enjoy life at the fullest.
All the partying, associating with friends and having fun in favourite places will not be there any more as the child now concentrate more on her marital life.
4. Having more responsibilities at a very tender age
Early marriage also lead to having to shouldder more responsibilities at a very tender age.
As a lady you will now have to do all the home chores which includes washing, cooking, cleaning and even taking care of the children of which will deny you of being able to take care of yourself.
5. It exposes to early break down of marriage
When a child marry at an early age, there is probability that she will also rush out of the marriage as she will not be able to cope with all the marital lifestyle and conditions attached to marriage.
6. Less relationship experience
Early marriage also does not give room for enough relationship experience prior to marriage.
She will be affected by the lack of experience to manage her marital home as she has not been in any sort of relationship before.
7. Health problems
When a child is involved in early marriage, there is tendency that she will be faced with some health problems like for example in terms of giving birth, her pelvic will be too tight to handle the child bearing as she is still not ripe for that kind of a thing which in turns leads to pain.
8. Having many children at early stage of life
Marrying an an early stage of life usuallly creates a chance to give birth to many children easily.
This will further expand the responsibilities leading to denial for self development on her part.
She will nearly use all her youthful days to cater for children. You can imagine that kind of life where a lady that is supposed to be catered for by her parents is now taking care of many children. In fact this is supposed to be called child abuse.
9. Mental and emotional stress
There is always an unequal balance of emotion between the lady and her partner when exposed to early marriage and leads to emotional stress on her part.
She will be expected to give more in terms of feelings in the relationship. This will also cause mental instability as the age difference will surely tell on the marriage.
Any marriage that age becoms an issue, the younger partner always feel inferior as her opinion will be less important.
She will be seen as not having adequate experience in life, and also not having enough ideas to manage a home.