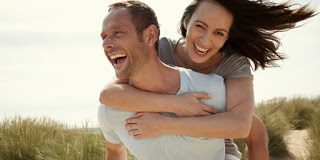 A lot of times, couples could be so busy that they even find it difficult to make love. Sometimes, one could get home and possibly get to bed which makes sexual intercourse not to exist at all.

This is just simply bad as couples are meant to save up some energy for the night which is not only good for pleasure but also for a good relationship.
Below are the five reasons couples should make love at night:
1. A Better Way To Sleep
Making love at night could help both partners have a sound sleep which in turn makes their body more relaxed for the next day activity.
2. Good Weather
When you make love at night instead of the day where the sun could make things hot, everything becomes very enjoyable with all calmness.
3. No disturbances Whatsoever
Married couples who have little kids could testify to this as the day time will create a tight schedule in some cases where the mothers would want to look up to what their children are up to. So in the night there is probablitiy of lesser chances of disturbances.
READ ALSO: 6 Crazy Things You Probably Didn't Know About Kissing
4. Luxury of Time
Having to make love in the night will createa lot of space for the partners to get intimate with each other more as opposed to the quickie at the day time.
5. Better Chances of Coneception
We can't say there is any scientific evidence for this but all we know is that when a woman finished making love and goes to sleep after the act, everything poured inside stayed there but when she stands after the act, it tends to pour out.