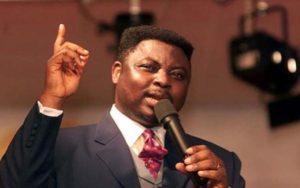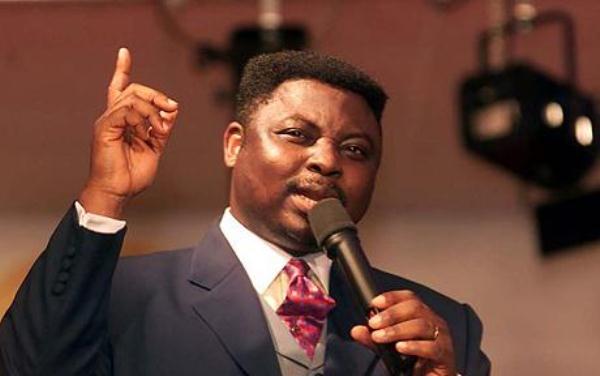 Matthew Ashimolowo is a Nigerian pastor, televangelist and writer born on March 17, 1952.
Pastor Ashimolowo was born in Kaduna State, northern part of Nigeria but based in London.
He is originally from Islamic background and hence the name Ahmed which he later changed to Mathew.
He is the 4th child in a family of 5 children.
He is well known as the founder and senior pastor of Kingsway International Christian Centre (KICC) in London.
His messages are mostly focused on financial prosperity through seed sowing.
He also owns a multi-billion naira KICC University which is situated at Ode Omu, Osun State.
READ ALSO: Paul Adefarasin Biography: Age, Wife, Messages, Books, Family & Pictures
Ministry
Pastor Ashimolowo converted to Christian at the age of 20 just after the death of his father. He immediately enrolled with a Bible School.
He joined Christ Apostolic Church (CAC) where he revealed that he was taught how to pray.
He later became an assistant pastor of Foursquare gospel church at the Somolu branch, Lagos.
The church then delegated Mathew to start up another branch in London in a bid to expand its horizon to Europe in 1992. He actually did but would renamed it to Kingsway International Christian Center and that was how he simply founded his own church under the umbrella of Foursquare church.
However, this had caused lots of controversies but it did actually became a thing of the past now.
He started out the KICC with few members but had grew to over 12,000 persons who attend services at KICC permanent site, Chatham, Kent, London.
His Winning Ways program is aired on television in countries like Nigeria, Ghana and Zimbabwe on FaithAfrica (DSTV 341) and the Trinity Broadcasting Network (TBN) and also in Europe on The God channel and Inspirational Network. It is also aired daily on Premier Radio (London) and Spirit FM (Amsterdam).
Books
Pastor Matthew has written more than 60 books which include:
Pillars of Divine Favor
101 Truths About Divine Success
Its Not Over Till It's Over
The Power of Positive Confession
Value Driven Leadership
The Power of Positive Prayers
The 10 M's of Money
READ ALSO: Joshua Iginla Bio: State of Origin, Children & Pictures
Quotes
Here are some quotes by Pastor Matthew Ashimolowo.
If you don't pass through anything in life, you can't be anything.
Poor people have the desire to prosper but their mindset stop them.
God is anot a respecter of person but a respecter of principles that are in his word.
Prosperity is a by-product of an effective management of whatever God provides.
When progress is desire, change is inevitable.
Personal Life
Pastor Ashimolowo is married to his wife, Pastor Mrs Yemisi Ashimolowo and their union is blessed with two sons; Tobi and Tomi.
Net Worth
Pastor Matthew Ashimolowo is one of the most influential Nigerian pastor with an estimated net worth of $6 million.