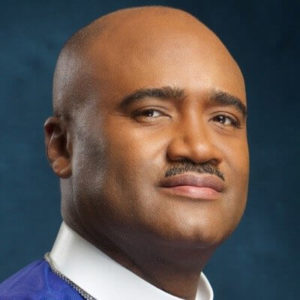 Paul Adefarasin is a Nigerian pastor and televangelist born on January 25, 1963.
Pastor Adefarasin is the head of the House on the Rock Churches with its headquarter in Lagos.
He was born to Nigerian father, Joseph Adefarasin , a Nigerian High court from Ijebu Ode and a Jamaican mother, Hilda Adefarasin, women's rights activist from Lagos State.
He has a brother named Wale Adefarasin, who also the senior pastor and general overseer of Guiding Light Assembly. So the first thing that comes to mind is Ministry when you hear of the Adefarasin family.
He attended St Saviour's School in Ikoyi for his primary education and Igbobi College, then later, a public school in England, Haileybury College, Hertfordshire for his secondary education. He also obtained a Bachelor of Architecture at the University of Miami.
He practiced as an architect with Baldwin, Sackman & Carrington Architects in Florida
He also studied at the International Bible Institute of London where he received a Diploma in Christian Ministry.
Adefarasin is more than a pastor; he is an author, motivator and conference speaker.
Ministry
Pastor Paul Adefarasin founded the House on the Rock Church and The Rock foundation in 1994.
The House on the Rock in conjunction with the Rock Foundation through their various social media service ministries are humanitarianly engaged in the rehabilitation and empowerment of ex convicts, prostitutes, drug addicts and the like through her Urban Alternative Outreaches.
Paul Adefarasin ability to teach and preach from both a philosophical and theological platform has encouraged people across the globe.
His ministry promotes reconciliation, redemption and reformation cutting across denominational and social divides.
His church is one of the biggest in Lagos State with over 40 daughter churches in Europe and Africa.
He also host a weekly television programme "Something is about to happen".
Adefarasin is also the convenor of "The Experience", the largest musical event in Africa.
READ ALSO: Jeremiah Omoto Fufeyin Biography: Age, Videos, Net Worth, Contact & Pictures
He is a social transformer and has continued to blaze the trail with his leadership.
Adefarasin is also an author of over 20 motivational Christian books and some of them include; Something Is About To Happen, The Call For A Performing Generation and so on.
Personal Life
Paul Adefarsin got married in June 1995 to his wife, Ifeanyi Adefarasin, who is a former beauty queen. Their union is blessed with three children; Hilda Adebola, Alvin Adegboyega and Alexander Adekunle.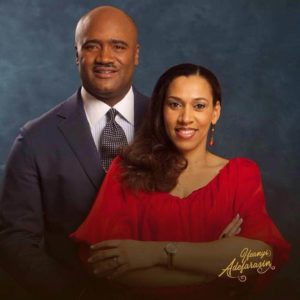 Paul Adefarasin Quotes
The crucible of your dysfunction is the opportunity for God's presence.
As we stand on the threshold of the greatest move of God in all of time, brace yourself, something is about to happen!
Challenge your challenger – do not lose the opportunity to take a leap of faith knowing that God is with you and has made you victorious.
God is the orchestra director who harmonies your life and makes everything work together for your good.
Social Media Profile
Twitter @pauladefarasin
Facebook – Paul Adefarasin