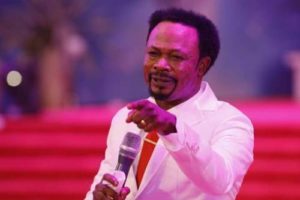 Joshua Iginla is a Nigerian pastor born on May 21 1969 in Ado-Ekiti State.
Joshua Iginla is the founder of Champions Royal Assembly with headquarters at Plot 1133/1134 Chikakore, Kubwa, Abuja, Nigeria, West Africa.
He is also the president and lead lecturer of Champions Royal Bible College, the Bible School arm of the ministry where ministers are raised as a tool for effective ministry.
'Papa' as fondly called, is a mentor and philanthropist known for lifting others.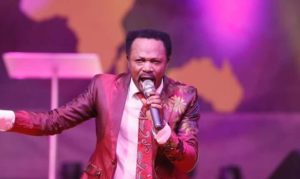 He is from a muslim background but later acceoted Christianity as his faith.
Joshua is a prophet known for many social and political preditions of which some of them are; Predicted World Cup 2014 winner, prediction about Boko Haram attack in Cameroon, He predicted Obasanjo leaving PDP and of course the Ebola outbreaks in Lagos (2015).
READ ALSO: Samson Ayorinde Biography: Wikipedia, Age & Pictures
Joshua Iginla is married and blessed with 3 children.
The Abuja based pastor had revealed that he and his wife, Yemisi had children out of wedlock.
Joshua Iginla also made it known in March 2019 that he and his wife, Yemisi had parted ways over infidelity on both sides.
Social Media Profile
Twitter @JoshuaIginla
Facebook – Joshua Iginla Ministries