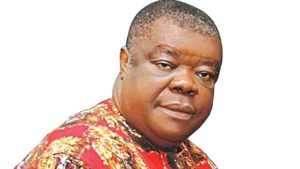 Uma Ukpai is a Nigerian evangelist and preacher born on January 7, 1945.
Uma Ukpai is the founder of Uma Ukpai Evangelistic Association (UUEA), a non denominational gospel ministry based in Uyo, Akwa Ibom State, Nigeria.
He was born in Asaga, Ohafia Abia State but resides in Uyo Akwa Ibom. He lost his father at a tender age of 10.
He attended Uma Ukpai Memorial Primary School, Asaga and Khana County Council School, Ogoni for his primary education.
For his secondary education, he passed through Al Saints Secondary School, Aba, and Niger Delta Technical School.
He also graduated from the school of Journalism and Television, Frisham, Hermitage, United Kingdom; South Florida Christian College Miami, Florida, USA; Carolina Christian University and Burke Bible College, Kentucky, USA. He holds a Certificate in Electrical Engineering Practice, a Diploma in Journalism, a Bachelor and Doctorate Degrees in Divinity
Uma is the proprietor of Umai Ukpai School of Theology and Biblical Studies, Uyo, Uma Ukpai Polytechnic Asaga, Uma Ukpai Scholarship Foundation and Joseph business school, affiliate of Joseph business school Chicago, USA.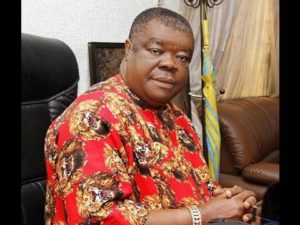 Ministry
Uma Ukpai became born again in 1958 and for more than 30 years, the ministry has runa medical outreach whilst doing the work of God.
Uma Ukpai Evangelical Association, UUEA, is one of the financiers of Pentecostal Fellowship of Nigeria, (PFN).
He has also held many city wide crusades all over Nigeria and has been able to impact positively into many lives.
Quotes
You must not allow your enemy to define you or push you to the corner of hopelessness. Decree and Declare, My Enemy cannot Define Me.
Men and brethren, as we celebrate and remember the love of God towards mankind, whatever good thing that is dead in your life bounces back
Men and brethren, Jesus is the Spirit of restoration, the Spirit of justification, the Spirit of redemption, the Spirit of sanctification. He came down to this earth as God's channel of answers and solution.
READ ALSO: Pastor Chris Ugoh Biography & Pictures
Personal Life
Uma Ukpai is married to his lovely wife, Philomena Uma Ukpai, who is also a pastor.
The couple are blessed with 8 children and an adopted child. Uma lost 2 of his children in a car accident on the same day.
Net Worth
Uma Ukpai is one of the most influential Nigerian evangelist. His net worth has not been estimated