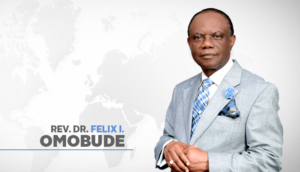 Dr. Felix Omobude is a Nigerian pastor and preacher of the word of God born on March 14 1946 in Orhionmwon Local Government area of Edo State.
Dr Omobude is the founder of Gospel Light International Ministries (New Covenant Gospel Church) established in 1998 with its headquarters in Benin City, Nigeria.
He is the third child in a family of fourteen children.
He has a honorary Doctorate degree in Divinity of San Antonio Theological Seminary, U.S.A in recognition of outstanding integrity and character in 1986.
His is an acclaimed man of integrity and a stickler to the tenets of the Holy Bible.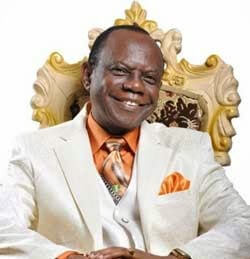 Ministry
He had served on the pastoral team of the Church of God Mission International under the late Arch Bishop Benson Idahosa before he founded the New Covenant Gospel Church.
The Church has several branches across the country and outside Nigeria.
READ ALSO: Sam Amaga Biography: Profile, Messages & Pictures
Dr. Omobude who had struggled to obtain an education in his early days, developed passion for helping others in their educational pursuits. This had prompted him to establish the Covenant Christian Academy (Nursery, Primary and Secondary) in February 1994 and the GLIM Bible College in April 1995.
He is also an author of several books such as:
The Holy Spirit
Spirtual Maturity
The Power of an Endless Life
Flaming Fire
You Are His Choice
You Are His Grace
A Cry in the Wilderness
Releasing the Power of the Tithe
Quotes
Never be satisfied with the status quo
He that builds a house is greater than the house
You cannot fly on the devil's ticket and expect angels to receive you on arrival
Never dance to the tunes of your enemies
You cannot lie on Delilah's lap and expect to wake up in Abraham's bosom.
Personal Life
Dr. Felix Omobude is married to his wife, Pastor Abiola Theodora Omobude, who is a gospel singer and a preacher. Their union is blessed with two children, Ebenezer and Sarah Omobude
Facebook – Rev. Dr. Felix Ombude