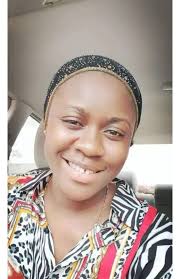 Olayinka Solomon is a fast rising Nigerian actress and movie producer born and bred in Lagos.
Olayinka is well known for her role in the movie "Omodara" starring alongside Femi Adebayo.
Ogo Mushin as fondly called, is quite talented and versatile. She can easily blend well with any role.
Career
Olayinka Solomon started acting in 2005.
She took a break from acting and came back on set in 2018.
Olayinka has starred in numerous movies such as Omodara, Omo Alhaji, Ile Opo, Salewa Sagbere and many others.
She has worked with top actors which include; Ibrahim Yekini 'Iteledicon', Kemi Afolabi, Femi Adebayo, Temitope Solaja, Kunle Afod and so on.
Personal Life
Olayunka Solomon has been romantically linked to the Nollywood actor, Ibrahim Chatta, a rumor which she rubbished. According to Kemifilani blog, she revealed that she is neither Ibrahim Chatta's wife nor his ex-wife.
She also said that she is still much single but not searching.
On the other hand, Ibrahim Chatta is happily married with kids.
Net Worth
Olayinka Solomon net worth has not been estimated.
However, she recently acquired a brand new SUV (Benz Glk 350). She also bought a mansion which she revealed that she never acquired her house from money made from acting alone.
Watch of her movie "Salewa Sagbere" below: