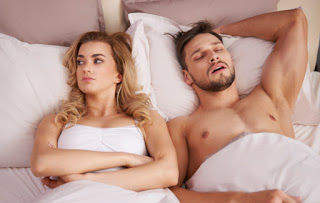 Guys have different ways they sleep either at their leisure hours or at night. You can easily depict the kind of sex style a guy loves by the way he sleeps.
Below are the way  a guys sleeps and what should immediately come to your mind.
1. Guys that sleep facing down. These are guys that love to have sex the traditional way or the missionary style in what people call it. They feel too lazy to get down in another style.
2. Guys That Sleep with Their Back. This category of guys love to have sex in all manner of style. They enjoy having fun with the latest sex style in town. They even go as far as learning new style from movies.
3. Guys That Sleep With Their Body Facing Side ways. Even if you have not heard it before, these are guys that make women enjoy every bit of sex. They tend to forecast the future of sex even before the sex itself. This type of guys always start with foreplay, making the woman to demand for the sex herself.
4.Guys That Sleep Anyhow (Without Any Particular Pattern). It's definitely a fact that guys that sleep without any pattern are those that love quickies. These guys love to have sex quickly immediately they are aroused.
What do you think? Drop your comments