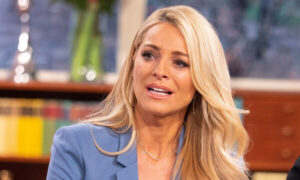 Helen Elizabeth Daly popularly known as Tess Daly is an English model, novelist and television presenter born on March 29, 1969. She came to limelight for co-presenting the BBC One celebrity dance show "Strictly Come Dancing".
Tess Daly Profile
Real Name: Helen Elizabeth Daly
Date of Birth: March 29, 1969
Place of Birth: Stockport, Cheshire, England
Nationality: England
Occupation: Model, television presenter
Spouse: Vernon Kay (m. 2003)
Children: 2
Parents: Vivian Daly, Sylvia Daly
Net Worth: $4 million
Background
Tessy Daly was born on March 29, 1969 in Stockport, Cheshire to parents Vivian Daly (1932-2003) who passed away of emphysema and Sylvia Daly.
She was raised in Birch Vale in Derbyshire and had attended Hayfield primary school and New Mills Secondary school for her primary and secondary education respectively.
Daly who is of Irish descent, also has a younger sister named Karen.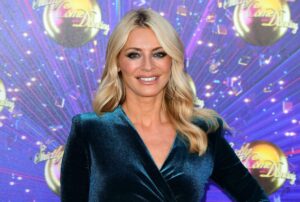 Career
Daly started her career as a model at the age of 18.
She had appeared in numerous music videos such as; Serious, Violence of Summer also for The Beloved's 1993 song "Sweet Harmony".
As a novelist, she came through with her first novel, The Camera Never Lies, a tale of love behind the scenes, in 2011.
Daly has been a presenter on numerous shows such as; Get Your Kit Off, SMTV Live, Back to Reality and also co-hosted BBC One's Strictly Come Dancing alongside Bruce Forsyth.
RELATED: 12 Things You Don't Know About Dua Lipa
Personal Life
Daly got married to Vernon Kay, a disc jockey and TV presenter, on September 12, 2003 at St Mary's Catholic Church in Horwich and their union is blessed with two children (two daughters).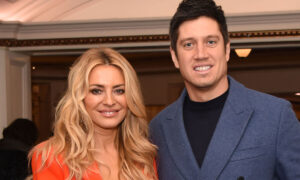 Their first daughter, Phoebe was born on October 17, 2004 while their second daughter, Amber was born on May 30, 2009.
Associated With
Tess Daly is a media personality just like Tatiana Westbrook .