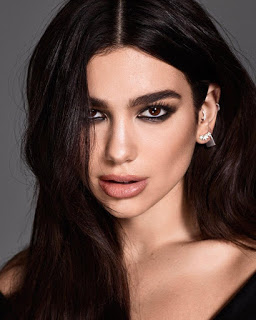 Dua Lipa is an English singer , song writer and model born on August 22, 1995.

Dua Lipa was barely known when she started doing cover for songs by artists such as P!nk and Nelly Furtado on Youtube.
At her early stage, she faced many challenges, one of which was that her voice wasn't appreciated.
Her dream soon became a reality as she was signed in 2015 with Warner Music group where she released her first single titled "New Love" as produced by Emile Haynie and Andrew Wyatt.
Dua Lipa further captivated the minds of music lovers across the globe with her melodious voice and sweet lyrics on her verse in the song "My Love" by Wale featuring Wizkid.
Here are the 12 other interesting facts about her.
1. Dua Lipa was born in London, England to Albanian parents from Kosovo; mother, Anesa Lipa and father, Dukagjin Lipa.
2. She has the real name Dua Lipa with the first name meaning "Love" in Albanian.
3. She attended Sylvia Young Theatre School in Marylebone, London just like other artists such as Rita Ora and Tom Fletcher.
4. The pop singer works as a waitress prior to fame.
5. She has two siblings; a sister named Rina and a brother named Gjin.
6. She draws her musical influence from her father, Dukagjin Lipa who is also a singer.
See Dua Lipa pictures below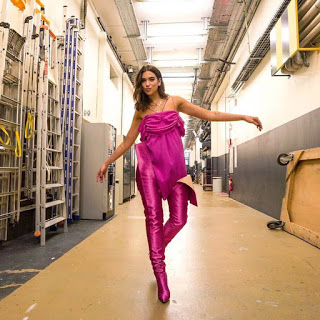 7. She released her self titled debut studio album in 2015, which
comprises of seven singles including top charting singles "Be the One"
and "IDGAF".
8. Dua Lipa has been in a relationship with Paul Klein and British chef, Isaac Carew.
9. She has also appeared in tv series such as Sounds like friday and Saturday night live.
10.
Dua Lipa has won sevearl awards including, EBBA Public choice award,
British female solo artist, British breakthrough act, Best new comer of
the year and many others.
11. She has a height of 1.73m.
12 You can reach her on social media, on instagram @dualipa and twitter @DUALIPA