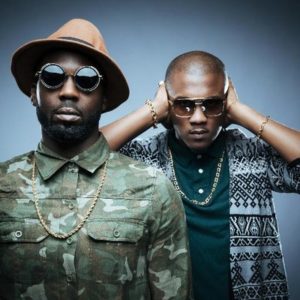 Tec (Wale Davies) and Ghost (Olumide Ayeni) popularly known as Show Dem Camp, are Nigerian rap duo raised in the city of US.
Show Dem Camp are one of the Nigerian music sensation with wealth of international influences, having spent their early days in UK, US, Ireland, Amsterdam and so on.
The duo had lived in Europe before moving down to Lagos to pursue their music career.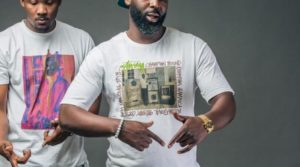 They have been doing some underground music with success in their street releases "Clone Wars Volume 1 and 2"
They finally came through with their debut studio album "The Dreamers Project" in 2011 with features from the likes of 2face, M.I and Temi DollFace.
READ ALSO: Payper Corleone Biography: Songs & Pictures
Show Dem Camp also released another single "Feel Alright" which enlist the talent of the Nigerian singers, BOJ and Poe.
Social Media Profile
Twitter @showDemCamp
Facebook – Showdemmusic