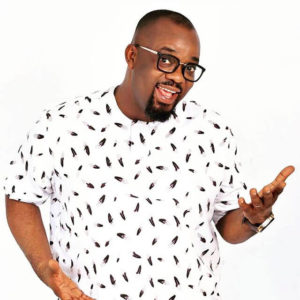 Charles Inojie is a Nollywood actor, producer and director known for his role as Lucky in the popular television series "The Johnsons" alongside Ada Ameh, Samuel Ajibola and Olumide Oworu.
He is also a comedian, television personality and philanthropist from a royal family.
Charles Inojie grew up with his grandmother and hardly know his mother because he was at a very young age then.
He was aspiring to study when he changed his mind in 1992 to pursue a career in acting.
Here are the 10 other interesting things you probably don't know about him.
1. He was born on March 4, 1970.
2. He hails from Urowa, a small village near Emu, Edo state.
3. He started acting when he joined dramatic clubs in his local town while performing stage drama and play.
4. He obtained a Bachelors degree in Dramatic and Theatre Arts at the University of Porthacourt, River state.
5. He joined the Nigerian movie industry in 1999 as an assistant movie director with Lancelot Oduwa Imaseun production.
6. Charles Inojie has starred in and directed numerous movies such as The master, Native fowl, Husband my foot, Peter and Paul, The Desperate Housewives, Wise Inlaws and so on.
7. He was appointed president of the Screen Writer Guild of Nigeria (SWGN) in 2016.
8. Charles got married in 2012 to his sweetheart, Obehi Obhiseh in Edo state.
9. He has also received numerous awards in the course of his acting career including Best comic actor of the year at Africa magic viewers choice awards and Best actor in a leading role at the Africa movie academy awards.
10 Charles Inojie is one of the most sought after actor and director in the nollywood industry with an estimated net worth of $5million.