Every day, every minute we see a lot of happenings online but we could definitely not ignore the activities of some of the beautiful actresses on the various social media platforms.
Asides acting, these actresses have put up a good show of their social life online while engaging their fans with their daily activities.
Some of the Queen of Social Media are as follows:
1. Kate Henshaw
Kate Henshaw is the fitness queen in nollywood. She doesn't just like to work out but must make people to work out as she puts up work out sections on her page.
She goes out on instagram every morning to inspire everyone to work out.
Kate Henshaw joined the nollywood movie industry in 1993 after auditioning for a role in the movie "When the sun sets".
She has starred in several movies including Roti, Dangerous silence, Canal desire, The Meeting and many others.
She has won numerous awards in the course of her acting including; Best Actress in a leading role at the Africa movie academy award, Best actress of the year at the Golden Icon Movie Academy awards.
2. Genevieve Nnaji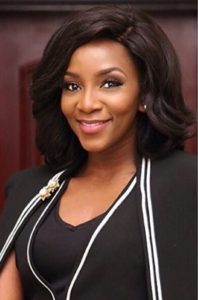 Genevieve is the type that post everything she does online.
She's also the type that every blogger likes to stalk as every bit of her report is a hit.
The Mbaise born actress is one of the prominent Nigerian actress with many accolades to her name.
She started acting professionally in 1998 at the age of 19 where she starred in the movie "Most Wanted".
Genevieve rose to prominence in 2001 with the movie "Sharon stone" and had since featured in over 200 nollywood movies including Blood sisters, Last party and so on.
She has won awards such as Actress of the year at the city people awards and Actress of the year at the inaugural edition African movie Academy Awards.
3. Tonto Dikeh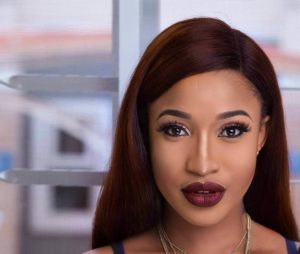 Tonto Dikeh is that controversial Nigerian actress that post everything that happens to her on social media.
Her marriage to Olakunle Churchill had made her the subject of discussion online and their divorce is something no one could ever stop talking about. When both parted ways due to irreconciliable differences, there were several infidelity and domestic violence about the two in their marriage which trend for almost several months.
Tontolet as fondly called came to limelight with her controversial role in the movie "Dirty Secret" having won the reality tv show "Next Movie star">
Becoming a mother was another major aspect of her life we get to see on social media. Tonto would post every moment she has with her son, her captions are simply the best thing to say to a child.
Tonto Dikeh has won numerous awards including; Best actress of the year at the Africa Magic viewers choice awards, Most prominent actress in Nigeria at the Africa Movie Academy awards.
4. Toyin Abraham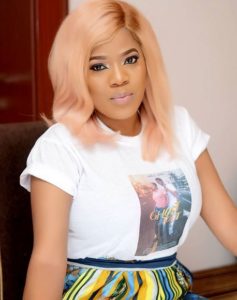 Toyin Abraham formerly known as Toyin Aimakhu is another actress endowed with beauty and lots of talents which she doesn't hesitate to flaunt online.
The Edo state born actress who spent most of her life in Ibadan, has been a major topic on social media after she parted ways with her ex husband, Adeniyi Johnson.
She started acting in 2003 and has starred in several movies including Alakada, Ebimi Ni, Alani Baba Labake and so on.
For her effort she has received numerous awards such as Best actress and Best Movie award at BEN TV.
5. Omoni Oboli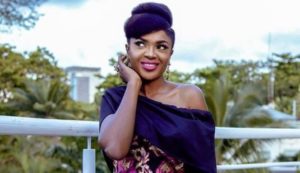 No doubt, Omoni Oboli is one of the most sought after actress in the nollywood industry.
She's also the the that updates her fans on her every day activities from posting out her work to her kitchen sections with her children.
Omoni is an exceptional actress, author, movie producer, script writer and movie producer.
She started acting in 1996 with her first role in "Bitter Encounter" but came to limelight in the movie titled "Shame".
She has featured in over 150 nollywood movies including Okafors Law, The Wedding, Brother's Keeper, Enlargement and so on.
Omoni Oboli has won numerous awards including Big screen actress at the 2014 ELOY Awards and The Sun Mollywood personality of the year.