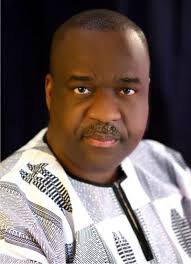 Apostle Anselm Madubuko is the Founder of one of the leading Pentecostal churches in Nigeria, Revival Assembly Ministries International (The New Annointing).
The Church has the vision to raise a vibrant, dynamic, spirit filled and prosperous people.
Madubuko is a revivalist who believes that saint should be revived and empowered to change the spiritual landscape of their community.
He is a true man of God with great passion for souls and his preaching had cut across the country with so much joy in seeing people being delivered and released into their prosperity.
Early Life & Background
Apostle Anselm Madubuko was born on July 25, 1958.
He originally hails from Orsumoghu in Ihiala local government area of Anambra State.
He went to Government Secondary School, Afikpo for his secondary education and studied Architecture at the University of Nigeria, Enugu Campus.
He lost his father at the age of 7o while his mother had lived above 90 years.
He became a born again christian on August 4, 1983 and was mentored and ordained by late Dr. Ibeneme.
READ ALSO: Pastor E.A Adeboye Biography: Age, Family, Net Worth & Pictures
He was married to Pastor Connie until her death on June 6, 2012.
He met his late wife in a computer firm in Ikoyi, Lagos where they ran into each other on a particular day and became good friends.
Their union had produced three children. His first child is a boy followed by two girls. He also has two grandchildren.
He had his first kid at the age of 28. All his children had their University education in Canada.
He remarried a year after his wife's death. He got married to a Kenyan Gospel Singer, Emmy Kosgei Madubuko on August 31, 2013 in Windsor Hotel and Golf Country Club, Nairobi. He met her when he went to preach in Mombasa, Kenya.
Ministry
Anselm Madubuko got into full time ministry in 1990 and then started Revival Assembly after due consultation.
The Church which was first sited on Oritshe Street in Ikeja, Lagos, Nigeria was founded on December 16, 1990.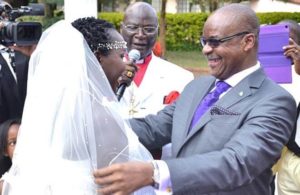 It relocated to its permanent site at 1-7 Revival close, Cocoa Industries Road, Ogba, Ikeja, Lagos on December 2, 1994.
The Church also witnesses an annual Revival programme known as AZUZA.
READ ALSO: Paul Enenche Biography: Age, Net Worth & Pictures
The apostle is also the author of Overcoming Stagnation, Riches and Life, Honor, Understanding Kingdom Fruitfulness.
Net Worth
Apostle Anselm Madubuko ministry is worth N3 billion. From sources, he nets in average of N1 billion per anum from tithe and offering from his congregation made up of business men and company executives.