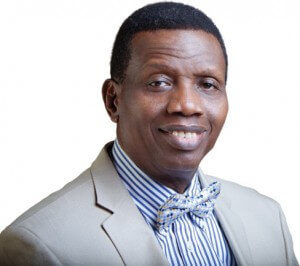 Enoch Adejare Adeboye popularly known as Pastor E.A Adeboye is a Nigerian Pastor and Professor born on March 2, 1942.
Pastor Adeboye is well known as the General Overseer of the Redeemed Christian Church of God (RCCG).
Daddy GO as fondly called, is a prophetic man of God and spiritual mentor to millions of individuals across the globe.
Adeboye through his message has been able to impact positively in the lives of people.
He is simply a man of wisdom, honour, meekness and humility.
Adeboye was named one of the world's fifthy Most Powerful People by Newsweek Magazine (USA) in 2009.
Lets get to know about him in details from his biography, educational background to his marriage and net worth.
Early Life
Pastor E. A Adeboye who hails from Ifewara, Osun State was born on March 2, 1942 to his parents; Mr Moses Adeboye (Father), a farmer and his mother, Esther Adeboye, a locust bean trader.
Adeboye came from a poor background and had to manage to attend St. Stephen's Anglican Primary School and Grammar School, Ilesha for his primary and secondary education respectively.
His father died while he was in his final year in secondary school but his relentless effort had made him won the best student prize in secondary school at the age of 18.
Adeboye started his University education at the University of Nsukka but the civil war had forced him to do his final year at the University of Ife.
He obtained a bachelor's degree in Mathematics at the University of Ife (Obafemi Awolowo University). He obtained a Master's degree in Hydrodynamics from the University of Lagos (UNILAG) and a PhD in Applied Mathematics at the same University.
Ministry & Christian Life
Adeboye joined the RCCG and became a born again Christian on July 29, 1973 under the ministration of late Rev. Josiah Olufemi Akindayomi. Prior to joining the RCCG, he had attended the Anglican Church.
He started out in RCCG as an interpreter for the founder of RCCG, Rev. Josiah Akindayomi and was ordained a pastor in 1975. His main duty then was to interpret Akindayomi's sermons from Yoruba to English Language.
He moved on steadily while renting a cocoa warehouse in Ifewara for use as a branch of RCCG in 1977.
Pastor Enoch Adeboye eventually became the General Overseer of the Redeemed Christian Church of God, a year after Papa Akindayomi died.
Adeboye inherited 40 parishes of RCCG in 1981 and had now grown the church to more than 15,000 parishes in more than 100 countries.
READ ALSO: Joshua Selman Biography: Age, Wife, Quotes & Pictures
However, he came to limelight internationally on December 18, 1998 after he hosted the first open air Holy Ghost congress in Lekki Lagos. It was reported by CNN and BBC that 1998 Holy Ghost congress was attended by more than 7 million people which was said to be the largest gathering of people in one spot on earth.
He organizes the Quarterly festival of life in London, UK and numerous cities in the US with an average audience of over 50,000 in the UK and 100,000 in the US.
He also established digital cable channels called Open heavens T.V, Living T,V and Satellite Radio, RTM and Dove T.V.
Pastor E. A Adeboye is an author of over 60 books. He published a daily devotional called Heavens annually.
Books
Here are the list of Books written by Pastor Adeboye
The Overflowing Christian
The Gate of Mercy
Divine Encounter
The Siege is Over
Practical Guides for Prosperity
Umsial Testimonies
The God of Signs & Wonders
Anatomy of Greatness
Personal Life, Family
Pastor Adeboye got married to his wife, Foluke Adenike in 1967 at the age of 25 and their union is blessed with 4 children namely; Bolu, Dare, Leke and Adeolu and also many grandchildren.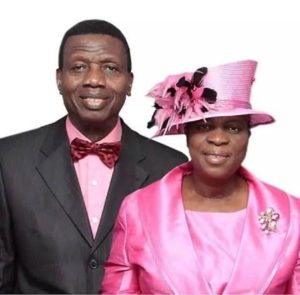 All pastor Adeboye's children are pastors. His only daughter, Bolu is married to Pastor Akin Adubi and they pastor together at Maryland, USA. His sons, Leke is his personal assistant, Dare is the RCCG Region 8, Youth pastor while Adeolu is the head of Nehemiah team at the Redemption Camp and also the CEO of a fashion outfit – Wiseman Apparel.
Honors & Awards
Pasto Adeboye has been awarded the following:
National honor (Order of the Federal Republic of Nigeria) by the Nigerian president in 2009.
Honorary doctorate degree in Theology – Canada Christian College, Canada.
Honorary doctorate of Science from University of Lagos.
Best Personality in Nigeria 2014
Recognition by the Congress of the United States of America in 2015
Net Worth
Pastor E.A Adeboye is one of the most influential and richest pastor in Nigeria with an estimated net worth of $65 million.