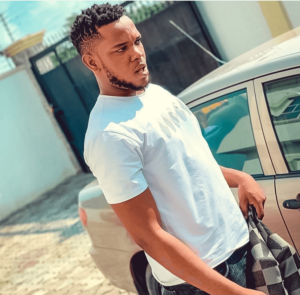 Zfancy with the real name as Zion Ubani Chibuike is a popular Nigerian Prankster, Comedy maker, Social media influencer, and Video creator known for his prank videos which he post on his You-tube channel, ZfancYTV.
He had a strict father and his mother is one of his greatest supporter of his work.
His style of comedy is just so unique. He mainly venture into pulling amazing pranks.
He already has large following of over 340,000 followers on Instagram.
He also has over 100,000 subscribers on You-tube where he post engaging pranks.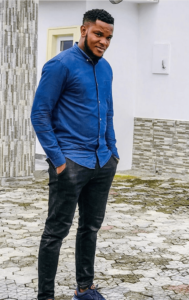 Zfancy Biography
Zion Ubani popularly known as zfancy is a Nigerian prankster born in 1996.
zfancy grew up in Lagso state but originally hails from Abia State.
He was raised by Igbo parents in Lagos state where he had both his secondary school and tertiary education.
zfancy Career
Zfancy started during his childhood days where he engage in playing pranks on his siblings.
He started his prank career professionally in 2017 and created his You-tube channel where he began posting videos centered around pranks.
His main aim was to put smiles on people's faces and make the world a better place.
READ ALSO: Who Is Twyse? Bio, Profile, Wiki, Net Worth & Pictures
Playing pranks wasn't that easy for him at first as he has been beaten by people who didn't know at first that it was a prank.
He has been able to create pranks online such as Abusive African Prank, Soldier Uniform Prank, Scorpion Prank, calling Sars with Strangers Phone and many others.
zfancy arrested
zfancy was arrested in October 2018 for pranking a guy at a mall in Lekki part of Lagos state. The guy involved was angry after he felt embarrassed for taking off his clothes which revealed his unclean inner-wears and made his friends laughed at him.
The situation was reported to the police station at the mall as zfancy alongside his camera man got arrested. However, Zfancy managed to get out of the situation by pranking the police officers who were about billing them. He was later released and made a video revealing his ordeal.
He had explained that its just one of the risks involved in his kind of business.
zfancy Pranks (Videos)
zfancy has been known for many pranks online. Some of his popular pranks include; Poop prank, sars prank, money prank and so on.
Social Media Profile
Instagram @zfancytv
facebook – Zfancy
Youtube – Zfancytv