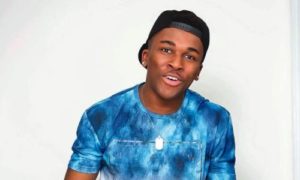 Twyse whose real name is Ereme Abraham, is a popular Nigerian comedian, video editor and Instagram sensation known for his comedy skits online.
Tywse came to limelight for his comedy skit "My Mum slapping a pan on my maid in the kitchen" which was posted by Aphrican Ape and Krakstv on their page and in turn attracted lots of followers.
He is well known for his creativity, passion and consistency. In what started as a result of boredom looks like what is now a full time job.
Lets get to know more about him in full details.
Early Life & Background
Twyse Ereme who is from Edo state part of Nigeria, is the only child of his parents.
He attended Obiye primary school, Port Harcourt, St Isabel Nursery and Primary school, Ibadan and Federal Government college for his secondary school education.
Twyse obtained a bachelors degree in Graphics design and Animation at Annamalai University, Chennai, India. He also studied Information & Communication Technology, London, Metropolitan University, London.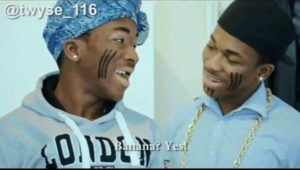 Career
Twyse who has done more than 100 comedy videos also run a series Twyse and Family. It is a three part series which is an interrogation of all the members of the Twyse family; Daddy Tobi, Mummy Tobi, Tobi, Taofeek, Sade, Ridwan, Gradma and of course the talented comedian Aphrican Ape.
Twyse and Family tries to incorporate real life situation of African home to the screen.
The uniqueness of the characters he creates is what made him stand out. It's an impressive one from him as it shows that he's not only good in production but can also act very well.
READ ALSO: EmmaOhMaGod Biography – Age, Wife & Pictures
Net Worth & Endorsement
Twyse has a lot of endorsements from top brands such as Sunlight, SureBet, Orijin and so on.
Watch comedy video "Twyse and Family (The Movies)" below:
You can reach him on Instagram @twyse_116