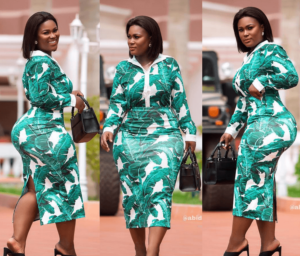 Abidivabroni is a popular Ghanaian entrepreneur who is known for her waist trainer product to help ladies accomplished their desired shape.
She is the beautiful woman behind waist wraps for curvy body.
Abi diva is also a mother of four who helps other women to achieve their dream figure.
She is absolutely endowed with curves, hips and big backside.
She has one of the most attractive body figure that every lady could wish for.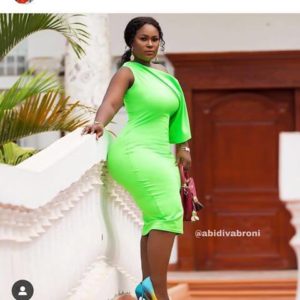 Abi diva deals in all kinds of feminine products but her waist trainer has been a testimony.
She also has an amazing following of more than 300,000 on her Ig page.
Abidivabroni Age
Abi diva age is still unknown
Abidivabroni products – ABIDIVAWRAP
Abi diva who is a mother of four through c section, already knows how important to be in good shape after giving birth.
Her years of research had led her to introduce "THE WRAP" a tailor made abdominal binder.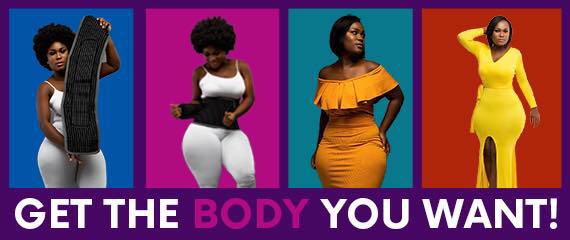 ABIDIVA WRAP is a type of binder that has a wrap around design with touch and close fastening to provide back support for not only back problems but also helps burn stomach and abdominal fat.
READ ALSO: Efia Odo Biography: Age, Profile, Net Worth & Pictures
Her waist wrap cost 60 pounds or any currency equivalent of 300 cedis for one wrap
Abidivabroni walking
Abidivabroni Instagam pics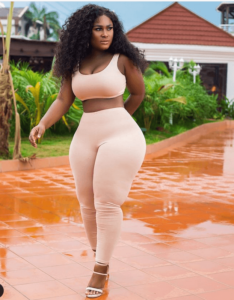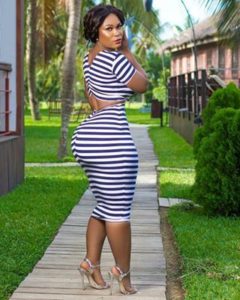 Abidivabroni jeans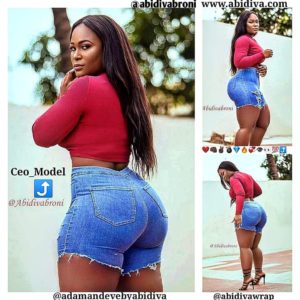 Abi diva Wrap Review
Abidivabroni Social Media Profile
Instagram @Abidivabroni
facebook- AbiDiva Wrap