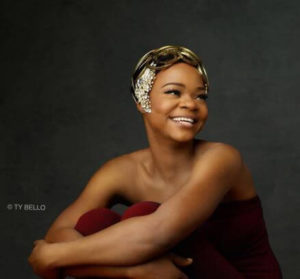 Olajumoke Orisaguna is a popular Nigerian model born on February 25, 1989 in Ire, Osun state.
Olajumoke came to limelight after being caught up in the middle of a photo-shoot by TY Bello where she was seen hawking bread.
Also known with other names such as, Jumoke oniburedi, Omo oni bread (Bread Seller) and Nigeria's Cinderella, Olajumoke has been able showcase what it takes to be a supermodel even at a height of 5 feet 7 inches.
No doubt, she's quite beautiful and talented but there is still more to know about her from her profile, personal life story, how she was discovered, Who her husband is and so on.
Early Life & Background
Olajumoke Orisaguna was born and raised in Ire, Boripe local government area of Osun state.
Olajumoke who was born to parents; Mr Orisaguna and Ramata Kamorudeen, is one without a silver spoon so she definitely have to get one for herself.
She had lived in Osun state before coming to Lagos in search of a greener pasture.
READ ALSO: Oluchi Onweagba Biography – Age, Height, Husband, Net Worth & Pictures
Career
Olajumoke's profile is not complete without mentioning about her past and her rise to fame.
In an attempt to find a greener pasture, Olajumoke took one of her children along with her to Lagos where she started selling bread and left the other child with her husband, Sunday.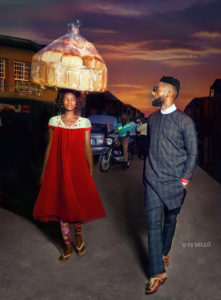 Olajumoke began to sell bread on the street of Lagos and on this faithful day, she was captured in the background of a photo-shoot of British rapper, Tinnie Tempah by TY Bello.
TY Bello, on editing the images of the photo-shoot, found out the potential in Olajumoke as model and started searching for her. It was in an attempt to find Jumoke that her picture went viral on social media.
Bello located Orisaguna and offered to launch her career. She arranged for Jumoke's portrait to appear on the cover of Style magazine and planned to create a documentary about her.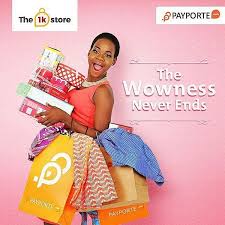 Orisaguna was later offered a modelling contract where she also signed with Stanbic, Payporte and many others. Even though she's not fluent in English, she was awarded a scholarship by Sujimoto Group and Poise Nigeria to learn Etiquette, Soft Skills, and Communication. The main purpose for this is to ensure that she gets adequate knwoledge and to be equipped for life even after the immediate attention dies down.
That's just the success story of Olajumoke Orisaguna, not to forget her husband and the other child also moved down to Lagos.
The story was also reported in various media sources such as CNN and BBC Africa.
READ ALSO: Agbani Darego Biography: Age, Height, Family, Net Worth & Photos
Personal Life
Olajumoke who was a trained hairdresser, got married to her husband, Sunday Orisaguna in 2010 and their union is blessed with two children. Her husband is an artisan who specializes in installing sliding doors for a living.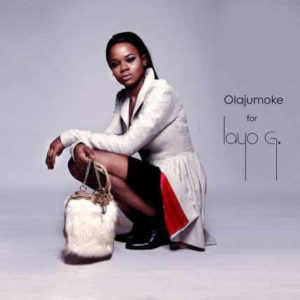 Net Worth & Endorsements
Olajumoke Orisaguna has got numerous endorsement deals which include a deal worth millions of naira from Shirley's Confectioneries. She was made the face of Stanbic IBTC and also got an apartment with 5 year rent payment in advance from Sujimoto Constructions contrary to the rumor that they bought her a house. Jumoke also acquired a convertible car in 2017.
Olajumoke's net worth may not be estimated but she's definitely worth millions of naira.
You can reach out to her on Facebook – Olajumoke World and Instagram @olajumokeworld