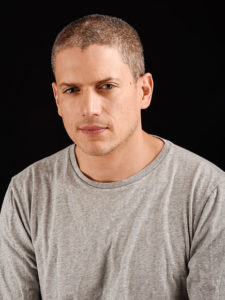 Wentworth Miller is a popular American actor and screenwriter born on June 2 1972 in Chipping Norton, Oxfordshire.
Wentworth was born to American parents, Roxann, a special education teacher and Wentworth E. Miller II, a laywer and teacher. He has two sisters, Leigh and Gillian.
His father is of African-American, Jamaican, German, and English ancestry while his mother is of Russian, Swedish, French, Dutch, Syrian, and Lebanese ancestry.
His family moved to Park Slope Brooklyn when he was a year old and obtained a bachelor's degree in English literature from Princeton University.
Wentworth decided to pursue a acting career after relocating to Los Angeles in 1995. His first television appearance was as a student-turned=sea monster Gage Petronzi on Buffy the Vampire Slayer "Go Fish".
His first starring role was in 2002 as David Scott in ABC's mini-series Dinotopia. He also co-star in the 2003 film The Human Stain and had a minor role in the film Underworld.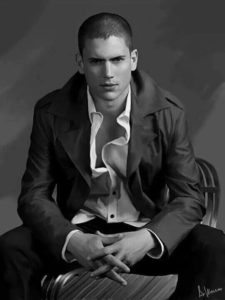 Miller eventually rose to fame with his role as Michael Scofield in the Fox series "Prison Break". He had also starred in other numerous movies such as Resident Evil: Afterlife, Blood Creek, Romeo and Juliet, The Confession and so on.
He made his screenwriting debut with the 2013 thriller film Stoker and also wrote the screenplay for the 2016 horror film The Disappointments Room as produced by Voltage pictures and Killer Films.
Wentworth had denied in 2007 to Instyle magazine that he was gay but later came out as gay in August 2013 when he posted a letter on GLAADS website declining an invitation to attend the Saint Petersburg International Film Festival because he felt deeplu troubled by the Russian governments treatment of its gay citizens. He wrote that he cannot in good conscience participate in a celebratory occasion hosted by a country where people like myself are being systematically denied their basic right to live and love openly.
Wentworth won the Best Guest Starring Role on Television at 2015 Saturn Award and has got numerous nominations such as Choice TV Actor at 2017 Teen Choice Award, Best Screenplay at Fright Meter Award (2013), Best Male TV Star at Bravo Otto (2007) and so on.
Wentworth Miller is one of the most influential American actor with an estimated net worth of $5 million.