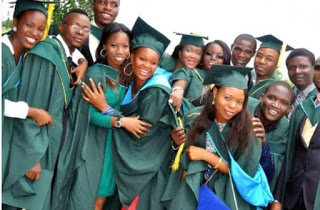 I know many people will be like can i gain admision into the University with a low mark in Jamb or even without a jamb result at all.

Yes most private Universities in Nigeria do not require jamb and here they are:
1. Babcock Univeristy
It has the following faculties:
School of Medicine
Social Sciences
School of Nursing sciences
School of Public & Allied Health
School of Basic & Applied Science
School of Law & Security studies
School of Postgraduate Studies
2. Madonna University
This is a private catholic university with Faculties such as:
Law
Management
Social Science
Education and Art
Natural Science
Basic Medical Science
Engineering
3. Igbinedion University Okada
It was established 1995 and has faculties like:
Arts and Social Science
Business and Management
Engineering
Health Sciences
Law
Natural and Applied Science
4. Bowen University
It was established in 2001 with Faculties like:
Faculty of Agriculture
Health Science
Faculty of Education
Management and social science
Faculty of humanities
Law
5. Pan-Atlantic University
There are: School of Management and social sciences and School of Media and Communication.
6. Benson Idahosa University
Their Faculties include:
Agriculture
Arts and Education
Law
Science
Social Management
Engineering
7. Redeemers University
They offer programs which includes:
Accounting
Law
Management
Performing Arts
Physics with Electronics
Political Science
Environment & Analytical Chemistry
Microbiology
History and international Relations
8. Ajayi Crowther University
Their Faculties include:
Law
Humaties
Natural Science
Management
9. Al-Hikmah University
Faculty of Education
Faculty of Law
Faculty of Management
Faculty of Natural Science
Faculty of Humaties and Social Science
10. Caritas University
The faculties are:
Environmental science
Natural sciences
Management and social sciences
11. Bingham University
Their programs are offered by four faculties:
College of Health Sciences
Faculty of Humaities, Social & Management Sciences
Faculty of Law
Faculty of Science and Technology
12. Al-Qalam University
Here are the Faculties:
Arts and Humanities
Education
Sciences
Social sciences
13. Crawford University
Programs they offer include:
Accountancy
Actuarial sciences
Agriculture
Banking and Finance
Biochemistry
Business Administration
Animal Producyion and Fisheries