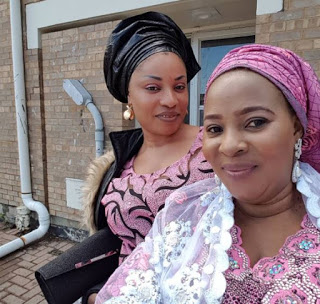 Yoruba actress, Moji Olaiya passed away in Canada at the age of 42 barely twomonths after she gave birth to her second child.

The actress died on 17th of May, but here are ten things we think you should probably know about her:
1. Moji Olaiya was born on february 27 to a highlife music legend, victor Olaiya.
2. The late actress welcomed another child on March 17, 2017, 18 years after she gave birth to her first child, Adunoluwa.
3. She made her acting debut in the Wale Adenuga's popular soap opera, Super story, "No pain No gain", which she played 'Ireti'. She made her indigenous movie debut in the Yoruba movie, "Agunbaniro".
4. She was also known for roles in the popular movies like Sade blade (2005), Nkan adun (2008), Omo iya meta leyi (2009).
5. In 2003, she was nominated for the Reel Award best supporting Actress of the year, and she won the best new actress award.
6. In 2015, the late actress was honoured by the Nigerian police in Abuja for being a role model to Nigerian youths.
7. In December 2007, the actress got married to Bayo Okesola of which they sepearted years later due to irreconcilable differences.
8. In 2014, the actress who was born a christian, converted to muslim.
9. In 2016, she released a very interesting and popular film "Iya Oko mi", starring Funsho Adeolu and Foluke Daramola.
10. She died in a hospital in Canada on 17th of May, 2017.