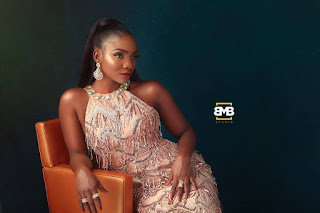 The talent of this amazing Nigerian songstress, Simi is so overwhelming that we simply can do without giving you every facts about her.

Simi whose real name is Simisola Bolatito Ogunleye, is a Nigerian singer, song writer, vocalist and record producer born on April 19, 1988 in Surulere, Lagos part of Nigeria.
She originally hails from Ondo state and she is the last born and only girl in a family of four children.
She had her primary and secondary education in Lagos state and obtained her Bachelors degree in Mass communication from Covenant University in Ogun state.
Simi started singing at avery tender age where she was a member of her church's choir.
Simi whose genre of music is R&B, Afropop, soul, alternative, began music professionally in 2008 as a gospel artist where she released an album titled "Ogaju" as produced by Samklef.
The album comprises of hit songs like "Ara Ile" and "Iya temi".
Simi rose to fame in 2014 after the release of the single "Tiff" which gained massive airplays with an accompanying visuals directed by Josh Clarke.
Her fame gave rise to many collaborations including "Jamb questions" featuring Falz, "Soldier" also featuring Falz and "No forget" featuring Adekunle Gold.
READ ALSO: Adekunle Gold Biography: Age, Songs, Net Worth
Nvertheless, the beautiful songstress had other hits such as "Love don't care".
One thing i love Simi for is that she never relent as she crowned it up with another joint album with Falz titled "Chemistry" as released in 2016.
See Simi beautiful pictures below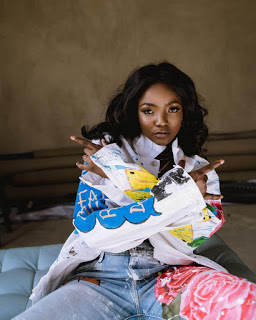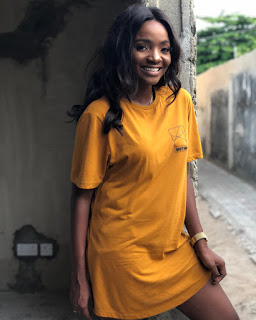 She further released her second studio album titled "SIMISOLA" which had
only Adekunle Gold as a guest artist. Songs like "Joromi" "Smile for
me" was used to promote the album as accompanied with an official video.
Simi
certainly loves what she does and the passion speaks for itself as she
has had other collaborations with the likes of Ycee and John Ogah.
Aside
being a singer, not too many people know that Simi is also a sound
engineer. She's credited for the mixing and mastering of Adekunle Gold's
'Gold" album.
Even with her hardwork and resilience, ithas rumoured severally that Simi is in a relationship with Falz and Adekunle Gold.
She
said that she only has a work relationship with Falz but that of
Adekunle Gold, she has obviously remained silent on social media. To
everyone surprise, she dedicated her 2018 headies awards to her
boyfriend whom she said has been supporting her all through the
struggles. Mind you, the singer said you can't hear anything from her if
ou are still searching for name.
However, Simi has received so
many awards including Best vocal performance 9Female), album of the year
at the 2018 headies awards, Song writer of the year at AFRIMA awards,
Best female MVP at Soundcity MVP awards festival and so on.
Simi net worth is estimated at $500,000
Social Media Profile
Instagram @Simplysimi
Twitter @SymplySimi