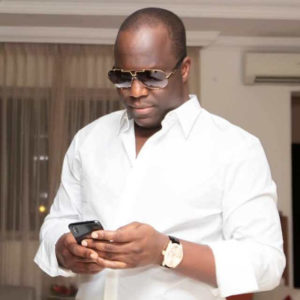 Just after the popular blogger and entrepreneur, Linda Ikeji gave birth to a bouncing boy in United states, many have been wondering who her baby daddy is until recently when she admitted that the young man Sholaye Jeremi is the father of her child.
Sholaye Jeremi may not be popular but he certainly a father to a born star (linda Ikeji son), Jayce Jeremi.
Here are the few things you may not know about him.
1. Sholaye Jeremi hails from Itsekiri, Delta state.
2. He is reportedly an oil magnate.
3. Sholaye is also associate to Minister of State for Petroleum, Ibe Kachikwu.
READ ALSO: Linda Ikeji Biography, Net Worth & Facts About Her
4. He is a close pal to billionaire Femi Otedola.
5. His date of birth if July 8th.
6 Linda's son is not Sholaye's first child, he also has a son outside the country.
Another of his photo below: