Charmaine Shamiso Mpambiro with the stage name as Sha Sha is a Zimbabwean singer and songwriter known for her single "Tender Love".
She is a multi-talented and versatile singer with music genres of R&B, Pop and hip hop
Sha Sha Profile
Real Name: Charmaine Shamiso Mpambiro
Date of Birth: June 13, 1993
Place of Birth: Mutare, Zimbabwe
Nationality: Zimbabwean
Genres: R&B, Soul, Pop, Hip hop
Net Worth: Unknown
Instagram: @shashaofficial1
Twitter: @ShaShaOfficial
Facebook: shashaofficial1
Early Life & Background
Sha Sha was born in 1993 in Zimbabwe.
She originally hails from Mutare, Dangamvura, a city in Zimbabwe.
Her parents had separated after her birth and had grew up with her grandmother before she later moved in with aunt.
She spent most of her life in Bulawayo, the second largest city in Zimbabwe and in South Africa.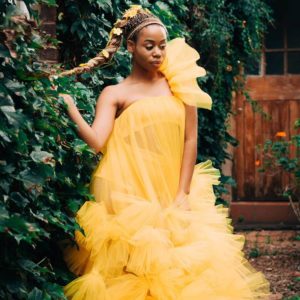 Music Career
Sha Sha started singing in the choir while taking piano lessons.
She moved to South Africa to pursue her music career where she had to work with some rappers and producers.
She began her career professionally in 2017.
READ ALSO: Busiswa Biography: Child, Husband, Pictures & Other Facts About Her
She came through with her first studio project "Blossom" on November 1, 2019.
Sha Sha came to limelight with her hit single "Tender Love" which enlist the talent of Kabza de small and DJ Maphorisa.
She has worked with the likes of DJ Maphorisa, Kabza de Small, Mlindo, Priddy Ugly and Rouge.
Sha Sha Songs [DOWNLOAD]
What The Heck
You & Me
What's the Factz
Mutare
Lerato Fela