Seilat Adebowale is a Nigerian actress, filmmaker, entrepreneur, brand influencer born on May 28, 1991. She is well known for her role in the Dayo Amusa's movie "Omoniyun".
Seilat Adebowale
Quick Facts
Full Name
Seilat Adebowale Adebola
Date of Birth
May 28, 1991
Place Of Birth
Lagos State
Origin
Abeokuta, Ogun State
Nationality
Nigerian
Occupation
Actress, Filmmaker
Net Worth
Not Estimated
Instagram
@seiilat
Early Life
She grew up in Ipaja area of Lagos State. She originally hails from Egbado, Abeokuta North local government area of Ogun State.
She was born into a polygamous family. She is the 6th child of her father and the first for her mother. Her mum is the second wive with three children.
She attended Elibel International Nursery and primary school and then went to Abeokuta Grammar School and Focus Comprehensive Academy for her secondary education.
She also obtained a Bachelors degree in Dramatic Arts at the Obafemi Awolowo University
Career
Seilat began her acting career in 2013 after producing her movie "IMORAN". She took some time off and returned back to the Nollywood industry with full force in 2015.
She came to limelight for her role in the Dayo Amusa's movie "Omoniyun".
READ ALSO: Irewole Olaniyan Biography: Age, Movies & Pictures
She has produced numerous movies which include the likes of Barrister Seilat and Aridunu Omo.
She has starred in countless numbers of movies such as; Ebi Tani, Love and lies, Depression, Eebo bu, Gym house, Imoran, Silence and many others
She has worked with lots of top actors such as; Ibrahim Yekini (Itele D Icon), Ireti Osayemi, Rotimi Salami, Akin Kolapo and so on.
Aside acting, she is also an entrepreneur who deals on clothing accessories.
Personal Life
Seilat Adebowal got married in a court ceremony to her husband, Olalekan Adepoju Adeyemo on March 19, 2020.
See their pictures below: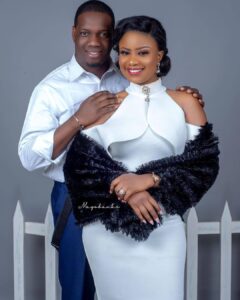 Movies
Inside Life
Ebi Tani
Imoran
Agbara Ola
Lucifer
The Tenant
Ololufe
Aderoju
Emuke
Just Another
Meje
Ran Meta
Oba Bi Olorun
Atupa
Tenitika
Seilat Adebowale Gallery