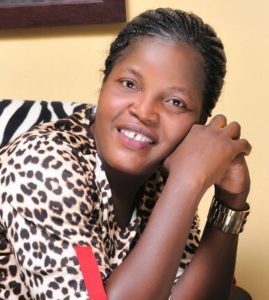 Ruth Abosede Adekola known as Ruth Adekola is the wife of the popular Nigerian actor, Odunlade Adekola.
Ruth Adekola was born on November 2, in Ekiti state where she attended both her primary and secondary education. She is also a graduate of Moshood Abiola Polytechnic, the same school attended by her husband.
Her Husband, Odunlade Adekola is a popular yoruba actor and movie producer born on December 31, 1977 in Abeokuta, Ogun state.
He joined the yoruba movie industry in 2005 and came through with his first role in the movie "Asiri Gomina Wa". Read More On Odunlade Adekola Biography here.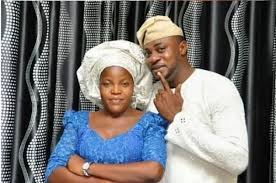 Ruth who was a devoted christian, met Odunlade at a vigil prgramme in Christ Apostolic Church known as CAC.
Ruth and Odunlade eventually got married in April 2003 and their union is blessed with four children.
Before now, Odunlade has been rumored to be in a relationship with fellow actresses such as Kemi Afolabi and Bukola Adeeyo. Both have come to deny the allegations saying it was just a work relationship.
However, Ruth Adekola has made us to understand that Odunlade is a completely different man at home. She understand that his job as a celebrity exposes him to a lot of top women that would like or marry him but despite all that she believes her husband loves her so much and would never cheat on her.