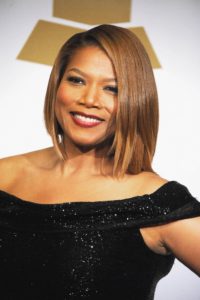 Born Dana Elaine Owens on March 18, 1970 popularly known as Queen Latifah is an American rapper, singer and songwriter who's being referred to as one of hip hop's pioneer feminists.
Latifah was born in Newark, New Jersey to her parents, Rita, a teacher and Lancelot Owens Sr., a police officer.
She is a recording artiste with a versatile genre of music from hip hop, R&B, soul, jazz to gospel songs.
Latifah is known to rap about issues of black women with topics such as domestic violence, harrassment on the streets and relationship problems.
Here are the 10 other interesting things you don't know about her.
1. Queen Latifah was raised in the Baptist Faith and attended Catholic School in Newark, New Jersey.
2. Her parents divorced when she was barely 10 years old.
3. Her stage name 'Latifah' which means 'delicate' and 'very kind' from the book of Arabic names at age 8.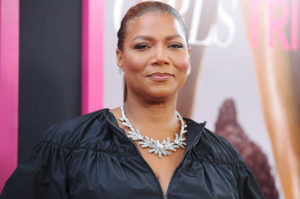 4. She's beautiful and tall with a height of 5 foot 10 inch (1.78m).
5. Her older brother, Lancelot Jr., was killed in 1992 in an accident involving a motorcycle that Latifah had previously bought for him.
6. Latifah already has 7 studio albums to her name which include; All hail the Queen, Nature of a Sista, Black Reign, Order in the court, The Dana Owens Album, Travlin' Light and Persona.
7. As an actress, she has starred in quite a number of movies and television shows such as Girls Trip, Ice Age: Collision Course, Miracles from Heaven, What Happens in Vegas, The Perfect Holiday, Barbershop 2: Backmin business, Mama Flora's family, Living with the dead, Life support and so on.
8. Latifah premiered her own television show "The Queen Latifah show" on September 16, 2013.
9. She has received numerous awards from Grammy award, Emmy award, Golden Globe Award and an Academy Award nomination.
READ ALSO: Taraji P Henson Biography: Age, Net Worth & Movies
10. Queen Latifah is a celebrity spokesperson for CoverGirl Cosmetics, Curvation ladies underwear, Pizza Hut and Jemy Craig. She also has a perfume line "Queen" and "Queen of Haearts".