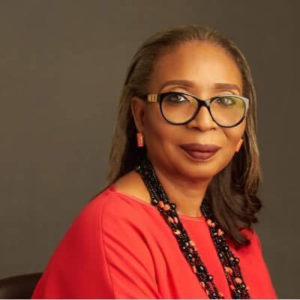 Born Bilikus Abiodun Motunrayo Omobolanle Adekola, popularly known as Ibukun Awosika is an award winning Nigerian entrepreneur, author and motivational speaker who currently serves as the chairman of First Bank of Nigeria.
Ibukun became the first woman to be appointed Chairman of First Bank of Nigeria on September 7, 2015 after the resignation of Prince Ajibola Afonja.
She was among five Nigerian entrepreneurs who appeared in the first African version of the Dragon's Den in 2008.
Here are 10 other interesting things you don't know about her.
1. Ibukun Awosika was born on Decmber 24, 1962 in Ibadan, Oyo state part of Nigeria.
2. She is the third child in a family of seven children.
3. She attended St. Pauls African Church Primary School, Lagos and Methodist Girls High School, Yaba.
4. She obtained a bachelors degree in Chemistry from Obafemi Awolowo University and also holds post graduates and MBA certificates upon the completion of sevearl business programmes at the Lagos Business School and IESE Business School.
5. Ibukun also worked as an audit trainee at Akintola Williams & Co. during her National Youth Service Corps.
6. She establisheda furniture manufacturing company called Quebees Limited in 1989 before it evolved into the Chair Centre Limited and later SOKOA Chair Centre Limited.
7. She has been a member of the Nigerian Economic Summit Group, board of Nigerian Sovereign Wealth Fund, Board of Trustees of Women in Management, Business and Public Servie. She also co-founded the Afterschool Graduate Development Centre in 2011.
8. Ibukun is also an author who has published many books such as The Girl Entrepreneurs and Business His Way.
9. She is married to Abiodun Awosika and they have three children.
10. She has won numerous awards which include; International Women Entrepreneurial Challenge Award and Golden Heart Award at International Women Society Award.
11. Ibukun Awosika is one of the most influential Nigerian entrepreneur with an estimated net worth of $18.6 million dollars.
Some of Ibukun Awosika quotes below:
I come from a place where there are opportunities staring you in the eye, but its looking for the people who have the heart and the courage to do it and do it right.
Sometimes you have to take a hard decision and when you take such decision, you have to stand by it. It's not everybody who sees what you are seeing.
You can reach out to her:
Facebook: Ibukun Awoskia
Twitter: @IbukunAwosika
Email Address: –