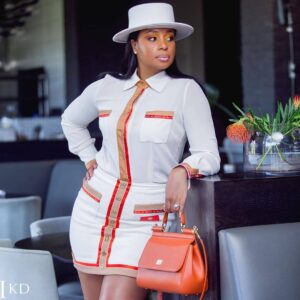 Pokello Nare is a Zimbabwean socialite and entrepreneur born on August 24, 1985. She's well known for being a contestant at the Big brother Africa.
Pokello is a fashion enthusiast and an epitome of beauty.
She is the founder and CEO of Addicted 2 Shoes.
Pokello Nare
Date of Birth: August 24, 1985
Place of Birth: Gwanda
Nationality: Zimbabwe
Education: Monash University, South Africa
Occupation: Socialite, Entrepreneur
Parents: George Nare (father), Bessy Muzvidwa (mother)
Net Worth: $1m – $5 million
Instagram: @queenofsaggerofficial
Early Life & Background
Pokello was born on August 24, 1985 in Gwanda, Zimbabwe.
She grew up in Harare with her parents; Retired Colonel Georhe Nare and Bessy Muzvidwa.
She's originally from Manama Area in rural Gwanda in Matabeleland.
She has a sister, Takudzwa Dube and her father's other children include; Teboho, Uratile and Lerato.
Nare went to Alexandra Park primary school and Kyle College for her primary and secondary education.
She also studied Business Management and Media at the Monash University in South Africa.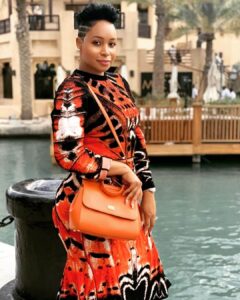 Career
Pokello had passion for fashion right from her school days. She would even tutor to get extra cash just to finance her wardrobe.
The passion had continued until she was able to open her own stores in Harare. Her store, Addicted 2 Shoes was launched in 2011.
Personal Life
Pokello got married to Elikem Kumordzie in 2015 and went their separate ways in 2017. She has two children, Nathan and Tris
Her former husband, Elikem, is a Ghanaian tailor and actor well known for representing Ghana at the Big Brother Africa reality show in 2013.
Net Worth
Pokello Nare is said to have an estimated net worth of between $1 million and $5 million.
Pokello Nare Gallery