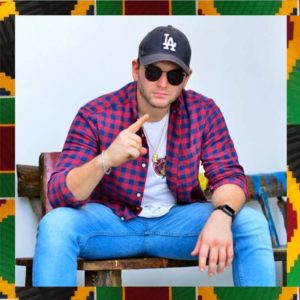 Fares Boulos popularly known as Oyibo Rebel is a Nigerian American singer and songwriter born on January 2, 1991.
Fares was born in Houston, Texas, US.
His grandmother was born in Ivory Coast and his mother, a lebanese was born in Burkina Faso.
He moved to Nigeria at the age of five.
His family moved to Nigeria due to "family business" his dad founded, SCOA Motors, a car dealership in Lagos. His mom has also grown to have an organization called SPAN in Lagos.
Fares moved out of Nigeria to study Liberal Arts (Thatre) in Los Angeles, US.
Career
Oyibo Rebel started rapping while in the University in Los Angeles.
He started to give music a thought after listening to Fela-Anikulapo Kuti. He often go to the Shrine to catch the vibe and see Femi Kuti (Feka'sson) perform.
He came through with his first song as "Oyibo Rebel" and as that time he had adopted the stage name "Farastafarian".
He returned to Nigeria in 2012 and continued his music. And with inspiration from the likes of Timaya, D'Banj and Wande Coal, re released a single titled "One Day".
Fares later decided to do something new with a new concept and hence the name "Oyibo Rebel".
He returned to Lagos permanently in 2019 and met with the producer, T-Weezy as both worked together to create new sound and style.
In a step to bring about something that will capture the hearts of music fans, led to the song "Oju Mi Blody" which enlist the indigenous rappers, Chinko Ekun and Mz Kiss.
READ ALSO: Chinko Ekun Biography: Age, Freestyles, Net Worth & Pictures
Oyibo Rebel has shown to be a versatile singer with musical genres of hip hop, Afro-beat and Afro-Pop. His ability to infuse Yoruba lyrics with his vibes has been so incredible.
Watch video "Oju Mi Bloody" by Oyibo Rebel Featuring Chinko Ekun and Mz Kiss.
Social Media Profile
Instagram @oyiborebel
Facebook – Oyiborebel
Twitter @oyiborebel