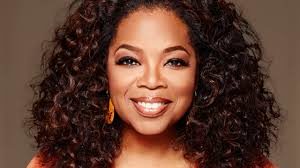 African-American billionaire, Orpah Gail Winfrey popularly known as Oprah Winfrey, is a media mogul, television show host, actress, producer and philantropist born on January 29, 1954.
She was well known for her talk show, The Oprah Winfrey show.. which was the highest-rated television program of its kind in history as syndicated from 1986 to 2011.
Below are the other 10 facts about her:
1. Her first name "Orpah" on her birth certificate was often mispornounced and hence the name "Oprah".
2. She was born in Kosciousko, Mississipi, U.S.
3. Apart from being knwon for her talk show, The Oprah Winfrey show, she is the CEO of Harpo productions and also the CEO of Oprah Winfrey network.
4. She stated that she was molested by her cousin, uyncle and family friend starting from when she was nine years old and became pregnant at the age of 14. Her son was born prematurely and died shortly after birth.
5. She started co-anchoring the local evening news at the age of 19 while living with a man she calls her father, Vernon Winfrey.
6. For her education, she studied communication at Tennesee state university.
7. Oprah Winfrey who currently lives in "The promise land", 42-acre estate with ocean and mountain views in Montecito, California, also owns a house in Lavallette, New Jersey, an apartment in Chicago, an estate on Fisherland, Florida and so on.
Oprah Winfrey Quotes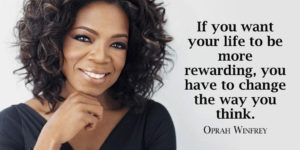 8. Winfrey had dated movie critic, Roger Ebert in mid 1980s but ended the relationship whe she met Stedman Graham. Both were engaged to be married in November 1992 but the ceremony never took place. She and her boyfriend Stedman Graham have been together since 1986.
9. She has appeared in sevearl movies such as The Color Purple, Native son, The women of Brewster place, There are no children here, Ellen, Beloved, Oprah's mlife class, The Butler, Oprah prime and many others.
10. Oprah Winfrey is one of the most influential personality in United states of America with a net worth of $3.1 billion USD according to Forbes in 2018.
You can get to know more about her on her website "Oprah.com" or get to contact her on social media; Twitter @Oprah.