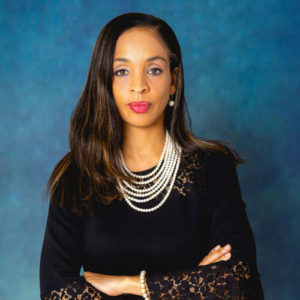 Ndidi Okonkwo Nwuneli is a Nigerian entrepreneur, author and speaker born on March 22, 1975.
Nwuneli was born and raised in Enugu where she attended University Primary School and Federal Government College, for her primary and secondary education respectively.
She attended The Wharton School, University of Pennsylvania where she major in Strategic management and multinational management. She also graduated magna cum laude with a Bachelor of Science in Economics in May 1995.
Her father is from Awka, Anambra State part of Nigeria, while her mother is originally from New York.
Ndidi Nwuneli Bio-Data
Date of Birth: March 22, 1975
Place of Birth: Enugu State
Nationality: Nigerian, American
Spouse: Mezuo Nwuneli
Books: Social Innovation in Africa: A Practical Guide for Scaling Impact
Nwuneli is the co-founder of Sahel Consulting, a private equity and investment advisory firm.
She already boast of 23 years of experience in international development and through her work with Sahel has shaped agriculture strategy and policy in West Africa.
Career
Nwuneli started her career in junior year at The University of Pennsylvania when she held a summer Business Analyst position with McKinsey & Company in New York.
She was offered a full-time position at McKinsey as a Business Analysts in 1995.
She accepted a position as the Lead Consultant with non-profit organization, The Center for Middle East Competitive Strategy in 1998.
In 1999, she had worked as the Lead Consultant for The Ford foundation on a project which focused on Nigeria's largest microcredit institutions, COWAN and FADU.
She resigned from McKinsey &Company and returned back to Nigeria in 2000, where she became the pioneer Executive director of FATE Foundation, a non-profit organization.
Nwuneli founded two non-profits; LEAP (Leadership, Effectiveness, Accountability, professionalism) and NIA ( Ndu Ike Akunuba) in 2002. LEAP has worked in partnership with the Ford Foundation, Citi Foundation, World Bank, United States Government, Nokia and the International Youth Foundation.
She served as LEAP Africa's Founder and Chief Executive Officer from 2002 to 2007 and still an active Board Member in the organization.
Personal Life
Nwuneli is married to Mezuo Nwuneli and their union is blessed with two children, a boy and a girl. Ndidi and her husband, Mezuo are the co-founder of Sahel Capital and AACE Foods.
READ ALSO: Toyin Lawani Biography: Age, Net Worth & Pictures
Awards & Recognition
Forbes: 20 Youngest Power Women in Africa, 2011
Excellence Award from Anambra state, 2011
Harvard Business School's Africa Business Club's Excellence Award, 2007
Young Manager of the Year by THISDAY Newspapers, 2005
Young Global Leader by the World Economic Forum, Davos, 2004
Net Worth
Ndidi Nwuneli net worth has not been estimated.
Social Media Profile
Instagram: @ndidinwuneli
Twitter: @ndidinwuneli
Linkedin: Ndidi Okonkwo