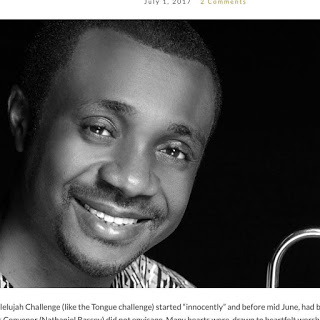 Nathaniel Bassey is a talented Nigerian gospel singer, music minister and producer born in 1978.

Nathaniel Bassey Facts & Profile
Full Name: Nathaniel Bassey
Date of Birth: Born in 1978
Place of Birth: Lagos state
Origin: Akwa Ibom
Nationality: Nigeria
Marital status: Married
Spouse: Serah Bassey
Net Worth: $950,000
Early Life & Background
Nathaniel Bassey who hails from Ikot Ofon Ikono in Uyo local government area of Akwa Ibom state, Nigeri is the son of a Mr E Joshua Bassey, a minsiter in the Apostolic Church Bashua Assembly.
He went to University of Lagos where he studied Urban and Regional Planning and after spending two years there, he gained admission into the University of London where he studied Politics and International Relations.
He also attended music courses in and outside the country including the Middlesex University summer school UK where he studied popular music and music bussiness.
Music Career
The young super star who had passion for music, grew up wanting to bevcome a musician who will major on the Jazz music genre with inspiration from the ,likes of Dr Panam Percy Paul and many others.
He started off his career by playing to the music of Louis Armstrong Miles Davies, Stan Getz and Kirk Whalnum, Phil Driscoll, Clifford Brown, Charlie Parker, Hugh Masakela and many others.
The singer alos travelled to Lagos where he joined a jazz quartet Spectrum 4 and played alongside some of his childhood friends.
After some years, he was approached by one of the most respected figure in the Jazz circle, Elder Steve Rhodes.
He was with the group for two years as a brand leader but later left the group to focus more on his solo career and that marked the beginning of his professional career.
Few years into the foray of gospel music, he was able to captured the attention of the world with his unique talent as loved by many top entertainers including Teemac, Peter King, Sotris Papadopoulos, Paul Peteren, Ayo Bankole Jnr, Wole Oni, Cobhams Asuquo, Adlan Cruise and Funsho Ogundipe.
With an advantage of fame and polularity, Nathaniel Bassey held a Christian program called "Hallelujah Challenge" which was an online 30-day midnight prayer and praise session.
It was held live across Facebook and Instagram where viewers would have to connect from 12 am to 1 am daily throughout the month of June 2017.
Personal Life
The gospel sensation is married to Searh Bassey and their union is blessed with two kids.
On his lifestyle, one thing that is important to Nathaniel is worshipping God. He also has a good sense of humor, likes to joke and love to see smiles on peoples faces.
Apart from singing, it would be surprising to many that has taken part in comedy performances and evn hosted wedding ceremonies. He is also a lover of football and a fan of Barcelona FC at such.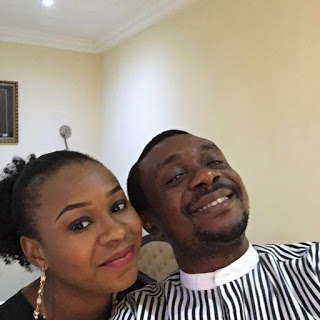 Songs
Imela
Onise Iyanu
No Other God
This God is too good
Wonderful Wonder
Emi Mimo
Alagbada Ina
Casting Crowns
Olowogbogboro
Abba Father
Book Of Life
Glorious God
You can get to contact gospel singer on twitter @nathanielblow, on facebook "Nathaniel Bassey
mbtTOC();