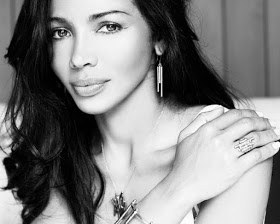 Here's the official biography of one of the top actress in South Africa, Natalie Bridgette Becker who is popularly known as Natalie Becker.

Natalie Becker is a popular South African actress born on April 2nd in George, Western Cape province.
Natalie Becker was raised in Cape town and had obtained a Bachelor of science in Economics and industrial psychology from the university of Cape town.
Natalie launched her career as an announcer on Good Hope FM and later moved into television while acting as a presenter in the glamour show Top Billiing.
She also started acting where she starred alongside Meg Ryan and Wiliam H. Macy in The Deal, John Malkovich in the film adaptation of J.M Cotzee's novel Disgrace and Tremors 5: Bloodlines.
Natalie Becker has also featured in tv shows such as Interrogation room (season2), Isidingo (season1) and so on.