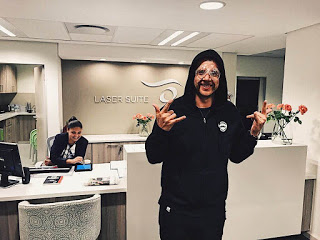 Jack Parow whose real name is Zander Tyler is a South African rapper from Capetown.

Jack Parow who has always wanted to be a rapper since primary school draws inpsiration form the likes of American rapper Snoop Dogg.
He started to rap in English but later changed to Afrikaans.
He is popularly known for his contribution to the song Die Vraegstuk with Die Houwels fantasties while also collaborating with other artists such as Die Antwoord, Francois Van Coke and many others.
For his movie side, Jack Parow teamed up with his friend Hardus Van Deventer as they shot nine episode tv series titled "Dis Hoe Hons Rol" which was aired on August 2016 on the Kyknet premium tv channel.
Jack Parow who is currently managed by Fokofpolisiekar and Van Coke Kartel memeber, Wynand Myburgh, has a daughter named Tokoloshe Tyler with his long-term girlfriend, Jenna Pietersen.
Jack Parow has three studio albums including Dis Hoe Hons which was relased in 2016.
You can contact Jack Parow on instagram @jackparow
Jack Parow net worth is estimated at R1 million