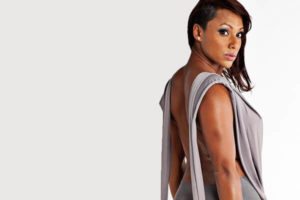 Lorcia Cooper is a South Africa actress, dancer, choreographer born on November 11, 1978.
She grew up in Capetown and started dancing at the age of four when she entered Ballroom and Latin American dance competitions with her brother.
Lorcia Cooper is best known for her role as Charmaine in the e.tv soapie Backstage alongside actor and musician Clint Brink.
Here are the 5 other things you don't know about her.
1. Lorcia won the first competition when she was five years old and won the titles of provincial champion in both dance disciplines.
2. She joined the Academy of Dance uner the guidance of Debby Turner at the age of 8.
3. At 19, Lorcia won the FNB Vita Best Female Dancer Award.
4. She represented South Africa in Berlin through her work in Faust, directed by Robin Orlyn.
5. She was presnter of SABC2's Travel Xplorer and played the lead role in the local feature film Hey Boy.
READ ALSO: Tango Ncetezo: Bio, Age & Net Worth
6. She is also known for her role in Zul Wedding and Lockdown.
7. Lorcia was a judge on KykNET's reality dance competition Dans! Dans! Dans! from January to March 2008.
8. She has a daughter Jannah from her previous marriage.
You can contact Lorcia Cooper on:
Instagram @lorcia1cooper
Twitter @LorciaCooper
Facebook: Lorcia Cooper